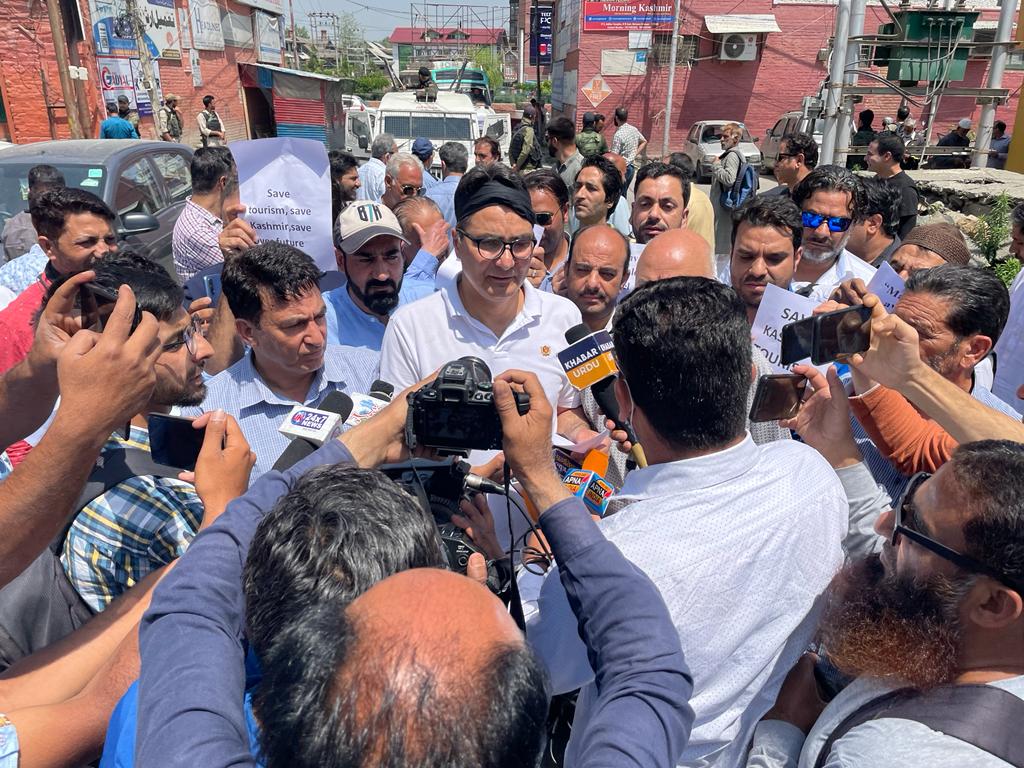 Srinagar, May 13: Valley's travel agents Friday held a sit in protest here at the  Press Enclave to express their resentment about the 'sliding business share of local travel agencies in the tourism related activities in Kashmir.'
The sit in was organised under the banner of Joint Coordination Committee of Travel Trade to highlight the 'unfair trade practices' and 'government's inaction to curb the menace in Kashmir's rich hospitality sector', a statement issued to Ziraat Times said.
Speaking on the occasion, Farooq Kuthoo, spokesperson of the Coordination Committee said in order to address the issues, the tour operators held series of meetings with hoteliers and the government authorities, however, there there has bene no action so far.
"Though, there is an impressive rush of tourists to Kashmir but this is benefiting everyone but local travel agents. Certain business entities are depriving local travel agents of the business opportunities," said the travel agents during sit in.
The spokesman said government formed a coordination committee to adress the issues but nothing has happened as local travel agents are not getting any good share of the business.
The local tour operators further said due to huge rush, the tourists are being ferried in private vehicles as government has banned issuing new vehicle permits to tour operators.
"Due to huge rush, we have run out of tourist taxis. We had sought permits from registering authorities so that travel agencies can bring new taxis to meet the demand. However, due to the non-issuance of new permits, many tourists are being ferried in private vehicles to meet the demand," he said.
All the members of TASK, TAAK, JKTA, PILTOF, DTOAK, UTAA, TAFOK, TTIG , AKTO & Chapters TAAI , IATO and ADTOI joined the sit in protest to press for their demands.