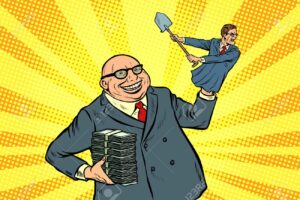 Srinagar, Sept 20: Reliance Retail stores are set to begin their operations in Jammu & Kashmir this year. This development is being marked by immense opposition from J&K's retail businesses as well as some optimism by a section of citizens for new jobs. Traditional kiryana and other retail businesses are uneasy about the prospects of a major chunk of their current business being consumed by the business giant.
So, does Reliance Retail's J&K entry herald a business shock or more jobs?
About Reliance Retail
Reliance Retail is the retail initiative of Reliance Industries Limited, owned by business tycoon Mukesh Ambani. It has been ranked as the fastest growing retail business in the world and is ranked 53rd in the list of Top Global Retailers. Reliance Retail Ltd has set a target of business expansion of 300% in the next three to five years. 
Information obtained by Ziraat Times from multiple sources suggests that Reliance Retail is starting at least seven large retail stores in Kashmir province and about 100 in Jammu province. 
Reaction in Jammu region
Jammu's business community has already indicated that it was going to oppose the setting up of the stores in the province. Jammu Chamber of Commerce and Industry (JCCI) has called for a peaceful "Jammu Bandh" on September 22 to express their resentment for the move.
While addressing a press conference in Jammu on Friday, Deepak Gupta, president, Traders Federation Warehouse (Nehru Market), expressed strong displeasure over the proposal of big companies like Reliance to open stores in Jammu in the retail sector, saying that if this happens "then small shopkeepers of Jammu will be ruined and their shops will be closed."
"We saw what happened to the wine traders in Jammu. Now the bars have also been closed. The business of brick kilns came to an end," he said adding, "Reliance is opening more than 100 stores in Jammu province. These stores will sell everything from groceries to medicines and electronics to liquor. Then who will go to the small shopkeepers running the shops in our streets when these stores are opened?",  Gupta asked.
Reaction in Kashmir
While Retailers' Association of Kashmir has lately sought to highlight the plight of retail businesses in the province in light of the e-commerce giants eating up the major share of their businesses, business chambers and retail business associations have largely been reticent on the matter so far.  
"It is sad that no one is talking about this issue in Kashmir. Retail business is already on deathbed in Kashmir due to e-commerce. Reliance Retail is venturing into all major consumption areas of Grocery, Consumer Electronics and Fashion & Lifestyle", said Irfan Khan, who runs an apparels store in Srinagar. 
Anticipated impact on retail business in J&K
Today, what is worrying for retail businesses in Kashmir is the scale of the Reliance Retail's ventures in J&K. 
"I can't imagine what is going to happen to our business when the giant is going to link its  grocery and Trends stores network with JioMart in J&K. It may create an absolute monopoly. Small retailers would barely survive in that very foreseeable situation", says Pritan Singh, a Jammu based grocery store owner. 
Various market research studies have forecast a 50 per cent market share for RIL in the online grocery market by FY25, with a 30 per cent market share in overall e-commerce. That, observers believe, might simply mean 50 per cent of total market share of J&K's retail business going to Reliance Retail.
Is there a job creation potential?
There is a strand of opinion in J&K that sees prospects of new job creation with Reliance Retail's ventures in J&K, including some fillip to the struggling real estate sector.
"It is not fair to see this new business venture as eating up business and jobs. Reliance's retail system is going to create new jobs across various strands of the supply chain. There will be jobs in stores, transport sector, business in real estate and, importantly, in the supply of local produce, mainly in vegetable and fruit sectors", said a manager looking after Reliance operations in J&K on the condition of anonymity.
He also sees rental business for prime real estate getting better with the retail giant's acquisition of prime real estate properties in Kashmir and Jammu regions.