Kashmir's horticulture sector is seemingly booming today. Newer techniques and plant varieties are being introduced for apples to enhance productivity, market competitiveness and revenues.
While introduction of newer apple varieties are bringing faster revenues, there are apprehensions about the sustainability of the new varieties, loss of indigenous rootstock, massive use of chemical pesticides and low shelf life of new varieties.
Lately, there are also certain apprehensions being expressed about the unscientific manner with which new apple tree varieties were being introduced in Jammu & Kashmir. One of the concerns stems from over emphasis on profits and visual looks of apples, in contrast to economic feasibility, environmental sustainability and a level playing field for private entities. There are concerns that an integrated development approach, involving farmers, research institutions, academia, executing agencies and private sector is not working well on the ground.
There is also a strong view that the big money and high profits involved with the high density and ultra high density apple plantation are resulting in high institutional focus on 
profit-centric issues, while other key sustainability issues are being ignored. Farmers and small businesses are also concerned about the big private monopolies in the high density sector, compromising healthy competition and quality control.
Here, Ziraat Times re-produces two write-ups, reflecting on the challenges and solutions related to quality assurance in apple sector in J&K, written by two very eminent and learned experts in the horticulture sector in Kashmir. 
Color is not the only indicator of quality of apples
By: Naqash Sarwar (Former Director, Horticulture Department, Kashmir)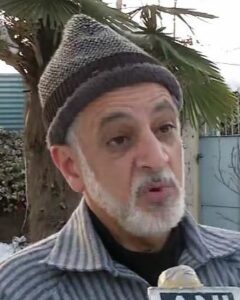 Modernisation of fruit culture like introduction of dwarf, semi-dwarf and drought resistant rootstocks, market acceptable varieties of apple on commercial scale, mechanization supported under various subsidy schemes sanctioned by GoI is a welcome step.
But, while introducing the live exotic varieties of apple on commercial scale, scientific evaluation of introduced varieties under agro-climatic conditions of Kashmir is a must and obligatory. Red colour is not the only required trait but other organoleptic characters like sweetness, acidity, TSS, ambient storage life and market acceptability are other most important traits.
Yesterday saw a viral video from Fruit Mandi Shopian wherein it was said that the rates of introduced exotic varieties has considerably come down because of certain factors including lack of taste and short ambient storage life.
It is the primary duty of SKUAST-K to evaluate the introduced exotic varieties and recommend only those ones which are found to be having all required traits otherwise a day will not be far away when the orchardists will find themselves holed up in a black hole. Department of Horticulture has to follow it up with SKUAST-K and create awareness and keep eagle's eye on all such traders who are introducing these varieties.
Horticulture sector needs a bailout in Kashmir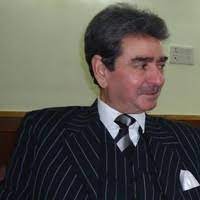 By: Hussain Shah (Former Director, SKUAST-Kashmir)
Scores of posts those have been addressed with regard to rejuvenation of horticulture sector in Jammu & Kashmir, together with launching of numerous projects/schemes with adequate financial assistance though available, have not been able to break the shackles of yield barriers inspite of the best efforts of the Deptt.
The issue was discussed in a high level meeting held in New Delhi by the designated authority constituted for the purpose that comprised planners, academicians, scientists, financial institutions, stake holders & experts. During the course of the meeting, visibly everything looked pretty well though on papers but the ground reality is just the contrary especially with regard to production and productivity per unit area & time, fruit quality, higher incidence of pest & diseases etc.
It was discussed at lenght that genuine rootstock & bud wood availability remain two core issues that has largely crippled this industry. Government further has not been able to streamline the distribution mechanism of quality plant material and nurseries, at will, are involved in their sale without any established procedure.
It was also discussed that nurseries are being registered and financed without observing the required norms & procedures.
It was resolved in the meeting that a committee would visit the apple-growing states and visit these nurseries on  spot and verify their status and list of nurseries established so far shall be sought from the respective department and further the outstanding nurseries shall be provided more assistance and those below average would be put on a grey list.
It is high time to bail out this industry and single out the defaulters who have inflicted the damage.