Srinagar, Sept 25: In a major collaborative initiative, the Ministry of Agriculture and Farmers Welfare spearheaded by the National Center for Cold Chain Development (NCCD), embarked on its country-wide mission to sensitize cold chain stakeholders in J&K and other Himalayan states. In one of the resounding success of their recent endeavors, the India Cold Chain Conclave organized in Jammu and Kashmir has been received positively by industry stakeholders here.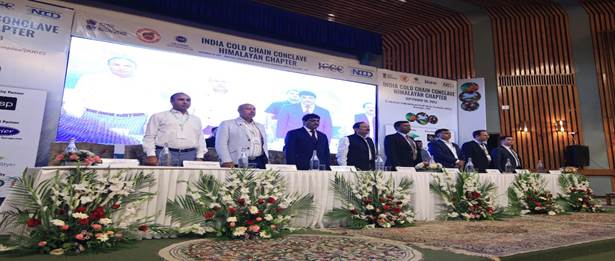 Attended by a distinguished assembly of around 400 delegates, including Chief Secretary Dr. Arun Kumar Mehta and Advisor to Governor Rajeev Rai Bhatnagar, the conclave served as a platform for constructive dialogue and knowledge exchange. This grand assembly organized on 20th September, was also attended by Joint Secretary (Horticulture), Department of Agriculture and Farmers Welfare, Priya Ranjan Verma; COO, NCCD, Asheesh Fotedar; Director Horticulture Kashmir, Ghulam Rasool; Chairman PHDCCI-Kashmir, Vice Chancellor SKUAST-K, Nazir A. Ganai and several other concerned officials.
The Chief Secretary, Dr. Arun Kumar Mehta lauded the approach of bringing this important conclave to Srinagar and pressed for increasing the capacity of CA stores in valley to benefit the growers. Advisor to Governor  Rajeev Rai Bhatnagar pointed out the importance of the event and extended full support to farmers, growers and CA enterprise.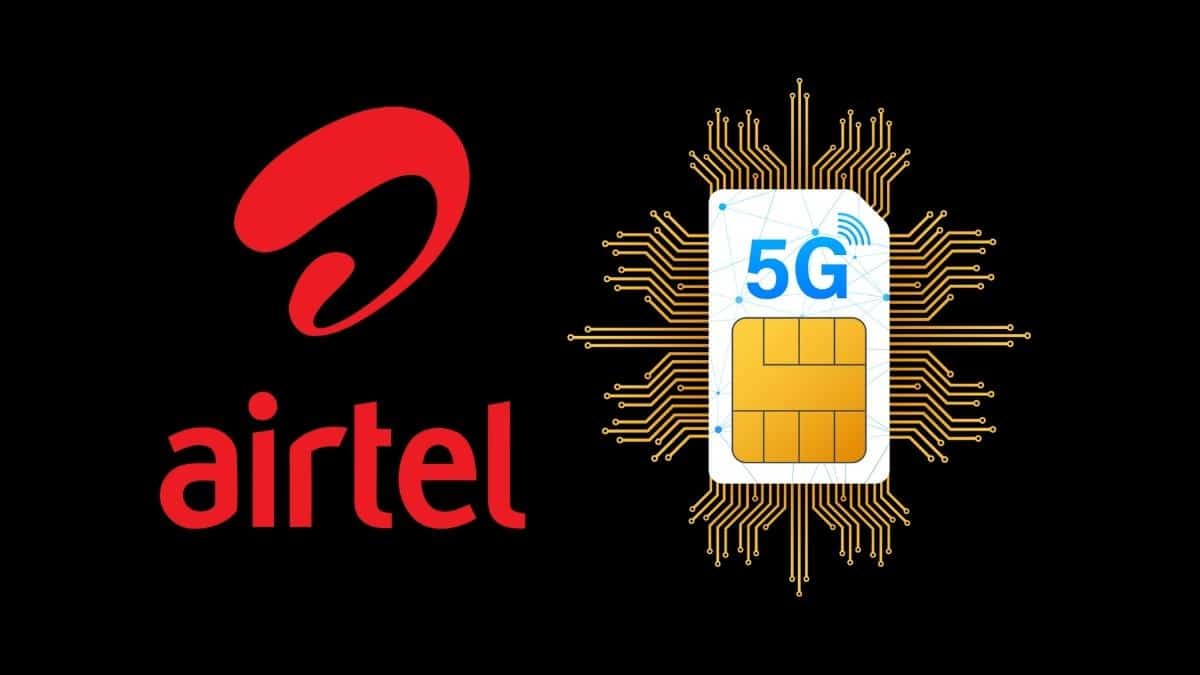 The Joint Secretary (Horticulture), Priya Ranjan spoke about the importance of sustainable cold chain and how NCCD is propelling the development of Cold chain sector with focus on energy, technology, climate which in turn will bring more investment opportunity to the UT of J&K.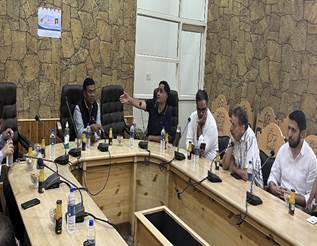 Joint Secretary, Priya Ranjan articulated the pressing need for sustainable cold chain development in the Himalayan region. He emphasized the strides made in establishing comprehensive guidelines and executing extensive studies, awareness campaigns, and capacity-building initiatives. These concerted efforts are crucial considering the challenges we face in a world where resources are under threat due to a burgeoning global population.
"As we stand at the precipice of a future fraught with challenges, the imperative to balance economic progress with environmental preservation has never been more pronounced. The vision of sustainable development resonates deeply, offering a blueprint for a harmonious coexistence between progress and the protection of our precious ecosystems", he said.
"In this era of rapid technological advancement and heightened consumer expectations, the cold chain sector assumes a pivotal role. Preserving the integrity of perishable goods with environmentally conscious and energy-efficient cooling solutions has become paramount. The urgency to address climate change concerns and mitigate the impact of conventional refrigerants on our environment has never been more acute", he added.
The COO, NCCD,  Asheesh Fotedar spoke about the work NCCD has been doing relentlessly in the development of Cold chain and how importantly this event was designed and brought to Srinagar by NCCD to cater to the sustainable development of Cold chain in valley, which has witnessed an unprecedented growth in last six to seven years.
The JS along with Director Horticulture, COO NCCD visited the IIKSTC at Pampore to see the infrastructure which has been created for the benefit of farmersand reiterated Government commitment towards holistic development of saffron sector.
Priya Ranjan along with Asheesh Fotedar, COO of NCCD, Director Horticulture Mr Mir visited IGC-Lassipora which has become a major hub of modern CA stores in the South Asia tobore witness to the transformative strides taken for the benefit of farmers.
This hands-on approach showcases a dedication to progress that transcends rhetoric, underscoring the tangible impact of their initiatives, visitors observed.
The Directorate of Horticulture, represented by Mr Mir, along with Priya Ranjan and Asheesh Fotedar, extended their gratitude to JKPICCA for their invaluable support to the 1st India Cold chain conclave – Himalayan Chapter which was concluded at SKICC on 20th September 2023.
Priya Ranjan lauded their collective vision for sustainable cold chain development in the valley as beacon of hope for a brighter, more environmentally-conscious future.
Asheesh Fotedar reiterated that NCCD stands committed to providing unwavering support and technical assistance to the association, Cold Chain owners, growers, and other stakeholders, ensuring the continued growth of the cold chain sector in the region.
The JKPICCA president, Majid Wafai, Izaan Javeed and other young entrepreneurs of valley thanked NCCD for bringing a National Level Conference to Kashmir valley. They also lauded the way NCCD brought international speakers, financial institutions, energy specialists etc. to Kashmir for this conclave and put development of CA stores valley on an international map. The president JKPICCA also requested to make this event a yearly event in Kashmir for the benefit of local farmers, growers, enterprises who otherwise have limited access to global changes that are happening on the Cold chain industry. The JKPICCA also requested NCCD that JKPICCA represents the largestlocal Cold chain enterprise in Valley and next event should be allowed to be organized by JKPICCA.
The COO NCCD assured that NCCD is working hard to bring awareness among masses and it would be given a thought and decision regarding this would be taken at appropriate time keeping in mind the benefits of local famers, growers and NCCDs vision of making this industry more energy efficient and climate friendly.
The conclave received invaluable support from key partners, including the JKPICCA directorate of horticulture, BEE, and ISHRAE, all of which contributed to the resounding success of the program. This collective effort underscores the growing recognition of the vital role played by sustainable cold chain development in India.