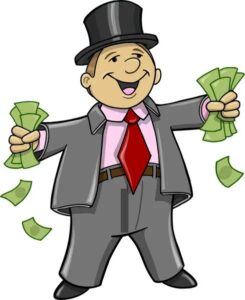 Srinagar, Sept 21: Hurun India and IIFL Wealth today released the much awaited IIFL Wealth Hurun India Rich List 2022. This list refers to individuals residing or born and bred in India. 
While 1,103 individuals, from across 122 cities, with Rs 1,000 crore, or more, wealth figure in the  IIFL Wealth Hurun India Rich List 2022, guess how many individuals from J&K are in the Rs 1000 crore Club?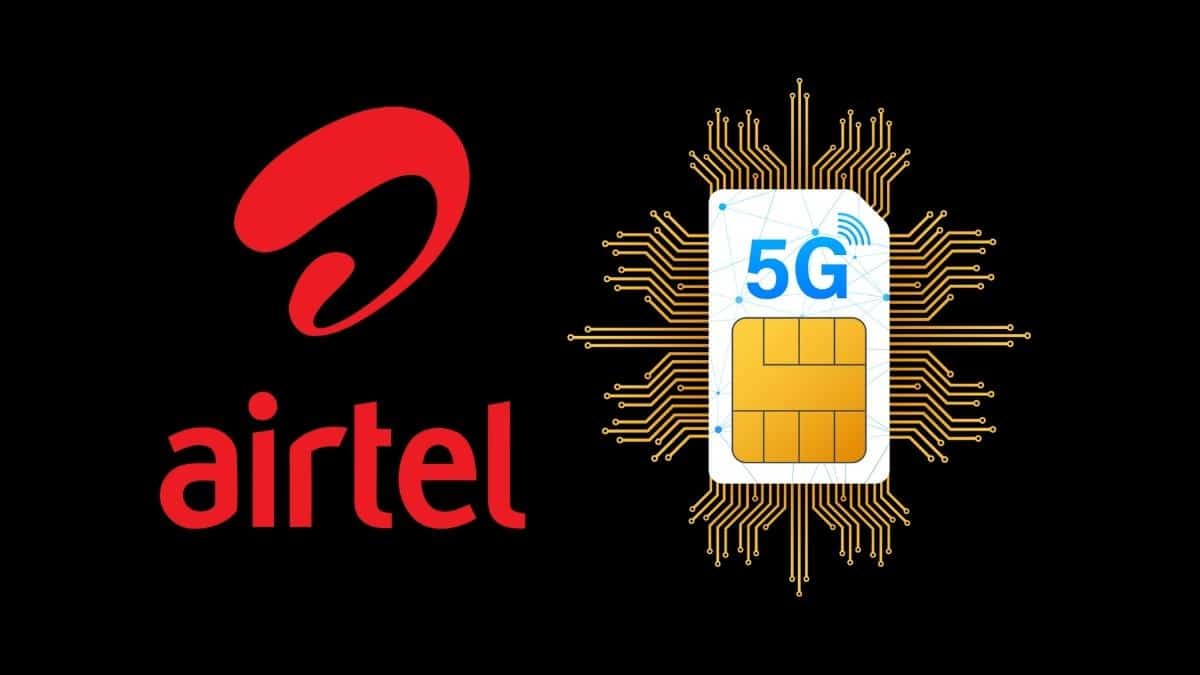 NONE.
While financial observers believe that there are several individuals within J&K with a net worth above Rs 1000 crore, their invisibility from the report is attributed to several factors, one being the gaps in Hurun India's wealth assessment methodologies.
According to the report, Mumbai is the preferred city for India's biggest wealth creators, followed by New Delhi and Bengaluru. Mumbai registered a net increase of 28 individuals followed by New Delhi which registered a net increase of 18.
With 335 and 185 entrants respectively, Maharashtra and Delhi are the preferred states of residence for individuals in IIFL Wealth Hurun India Rich List 2022.
Top 10 Wealthiest Individuals
Dilip Shanghvi and Uday Kotak re-entered the India Top 10 this year replacing Kumar Mangalam Birla of Aditya Birla Group and Jay Chaudhary of Zscaler. Gautam Adani has surged ahead to the top spot beating Mukesh Ambani with wealth more than doubling (116%) in the last year. He is ahead of the second-ranking Ambani by more than INR 3,00,000 crore. Vaccine maker Cyrus S Poonawalla & family also moved up three ranks after their wealth increased by 25% year-on-year. Three families, Shiv Nadar & family, SP Hinduja & family and LN Mittal & family, have reported a decline in wealth but still find a place in the top ten.
Four individuals still make the India Top 10 after ten years, led by Mukesh Ambani and followed by LN Mittal, Dilip Shanghvi and Shiv Nadar.
ZIRAAT TIMES HERE PRODUCES THE KEY REPORT HIGLIGHTS:
HURUN INDIA FINDS 1,103 INDIVIDUALS WITH INR 1,000 CRORE, UP BY 96, FIRST TIME TO BREAK THROUGH THE 1,100 MARK, AN INCREASE OF 62% OVER THE LAST FIVE YEARS.
FOR THE FIRST TIME SINCE THE LAUNCH OF HURUN LISTS, CUMULATIVE WEALTH OF IIFL WEALTH HURUN INDIA RICH LISTERS GROWS TO INR 100 LAKH CRORE – MORE THAN THE COMBINED GDPS OF SINGAPORE, UAE AND SAUDI ARABIA.
ADDING INR 1,600 CRORE PER DAY OVER THE LAST YEAR, AND WITH A WEALTH OF INR 10,94,400 CRORE, GAUTAM ADANI (60), OVERTAKES MUKESH AMBANI (65), TO SECURE THE RICHEST INDIAN TITLE FOR THE FIRST TIME.
A 5 LAKH CRORE CATCHUP: IN 2021, MUKESH AMBANI WAS AHEAD OF ADANI'S WEALTH BY INR 2 LAKH CRORE, WHEREAS IN 2022, ADANI IS AHEAD OF AMBANI BY INR 3 LAKH CRORE.
ADDING INR 41,700 CRORE TO REGISTER A CUMULATIVE WEALTH OF INR 205,400 CRORE, CYRUS POONAWALLA (81) STORMS INTO THIRD POSITION IN IIFL WEALTH HURUN INDIA RICH LIST 2022.
A TEENAGER DEBUTS THE LIST! THE YOUNGEST ON THE LIST IS 19-YEAR-OLD KAIVALYA VOHRA WHO FOUNDED ZEPTO. THE YOUNGEST, TEN YEARS AGO, WAS 37 AND TODAY, IS 19, INDICATING THE IMPACT OF THE STARTUP REVOLUTION.
FOR THE FIRST TIME, 100 STARTUP FOUNDERS, WITH A CUMULATIVE WEALTH OF INR 5,06,000 CRORE AND AVERAGE AGE OF 40, FEATURE IN IIFL WEALTH HURUN INDIA RICH LIST 2022
PHARMA TYCOON DILIP SHANGHVI (66) AND BANKING MAGNATE UDAY KOTAK (63), OF KOTAK MAHINDRA BANK REENTERED TOP 10 OF THE IIFL WEALTH HURUN INDIA RICH LIST 2022 AT THE EXPENSE OF JAY CHAUDHARY (63) AND KUMAR MANGALAM BIRLA (55).
12 INDIVIDUALS WORTH INR 1 LAKH CRORE OR MORE, DOWN FROM 13 IN LAST YEAR'S IIFL WEALTH HURUN INDIA RICH LIST.
221 DOLLAR BILLIONAIRES, DOWN 16 AS COMPARED TO LAST YEAR, AND 4 TIMES SINCE HURUN INDIA STARTED TEN YEARS AGO.
A RECORD 735 ENTREPRENEURS OR 67% ARE SELF-MADE IN THE LIST, UP FROM 659 LAST YEAR, AND UP FROM 54% FIVE YEARS AGO. 79% OF NEW FACES THIS YEAR ARE SELF-MADE.
WITH 126 ENTREPRENEURS, PHARMACEUTICAL SECTOR CONTRIBUTED THE MOST INDIVIDUALS TO IIFL WEALTH HURUN INDIA RICH LIST 2022 FOLLOWED BY CHEMICALS & PETROCHEMICALS (102) AND SOFTWARE & SERVICES (84). 24 SAW WEALTH DOUBLE IN THE LIST, LED BY 5 FROM TEXTILES FOLLOWED BY INDUSTRIAL PRODUCTS WITH 4.
PRANNOY ROY AND WIFE RADHIKA ROY OF NDTV ENTERED THE LIST (681 RANK) WITH A COMBINED WEALTH OF INR 2,000 CRORE AFTER ADANI ENTERPRISES ACQUIRED A STAKE AND ANNOUNCED AN OPEN OFFER FOR THE COMPANY.
ALAKH PANDEY, POPULARLY KNOWN AS 'PHYSICS WALLAH' AND HIS CO-FOUNDER PRATEEK BOOB DEBUTED IN THE LIST AND BOTH ARE RANKED AT 399TH POSITION WITH A WEALTH OF INR 4,000 CRORE ON THE BACK OF THEIR STARTUP-PHYSICS WALLAH, TURNING UNICORN.
602 INCREASED THEIR WEALTH, OF WHICH 149 ARE NEW FACES.
415 SAW THEIR WEALTH GO DOWN. 50 DROPOUTS. 4 PASSED AWAY.
WITH THE SUCCESSFUL LISTING OF THE BEAUTY AND WELLNESS E-COMMERCE PLATFORM-NYKAA, FALGUNI NAYAR, 59, OVERTAKES 'BIOTECH QUEEN' KIRAN MAZUMDAR-SHAW, 68, TO BECOME THE RICHEST SELF-MADE INDIAN WOMAN IN THE IIFL WEALTH HURURN INDIA RICH LIST 2022.
CO-FOUNDER OF CONFLUENT, A STREAMING DATA TECHNOLOGY COMPANY, NEHA NARKHEDE AGED 37 IS THE YOUNGEST SELF-MADE WOMAN ENTREPRENEUR IN THE LIST.
FOR THE FIRST TIME, GURUGRAM DEBUTED IN THE TOP 10 CITIES PRODUCING MOST NUMBER OF ENTRANTS. WITH 283 INDIVIDUALS, MUMBAI TOPS IIFL WEALTH HURUN INDIA RICH LIST 2022 FOLLOWED BY NEW DELHI (185) AND BENGALURU (89); MUMBAI ADDED 28 AND CONTINUES TO PULL AWAY FROM OTHER CITIES.
IIFL WEALTH HURUN INDIA RICH LIST 2022 ADDED A RECORD 149 NEW FACES, FROM 32 INDUSTRIES AND 36 CITIES.
14 PROFESSIONAL MANAGERS MADE IT TO THE LIST. WITH INR 12,100 CRORE, CALIFORNIA-BASED THOMAS KURIAN, 62, IS THE RICHEST, WHO ENCASHED HIS STAKE IN ORACLE; WITH INR 6,500 CRORE, IGNATIUS NAVIL NORONHA, 47, OF AVENUE SUPERMARTS IS THE RICHEST CEO BASED IN INDIA TO FEATURE IN THE IIFL WEALTH HURUN INDIA RICH LIST 2022.
WITH AN INCREASE IN WEALTH OF 376%, RAVI MODI OF VEDANT FASHIONS IS THE BIGGEST GAINER IN THE LIST FOLLOWED BY FALGUNI NAYAR & FAMILY (345%) AND RAFIQUE ABDUL MALIK & FAMILY (240%) OF METRO BRANDS, A MULTI-BRAND FOOTWEAR RETAIL CHAIN. ADANI AND AMBANI ARE THE BIGGEST GAINERS IN TERMS OF ABSOLUTE WEALTH.
65 FOUNDERS OF 37 UNICORNS MADE IT TO THE IIFL WEALTH HURUN INDIA RICH LIST 2022.
13 PEOPLE BORN IN THE 90S MADE IT TO THE IIFL WEALTH HURUN INDIA RICH LIST 2022-ALL SELF-MADE.
CHEMICALS IS THE FASTEST GROWING INDUSTRY, ADDING 20 NEW FACES.
THE AVERAGE AGE OF THE LIST IS 63, UNCHANGED FROM LAST YEAR. THE AVERAGE AGE OF WOMEN IN THE LIST IS 61.
WITH 118 LAKH FOLLOWERS ON TWITTER, RATAN TATA, 84, IS THE MOST FOLLOWED ENTREPRENEUR FROM IIFL WEALTH HURUN INDIA RICH LIST 2022 ON INDIAN SOCIAL MEDIA, FOLLOWED BY ANAND MAHINDRA WITH 9.7 MILLION FOLLOWERS.
STAR SIGNS: ADDING 32% WEALTH, CANCER RETAINS THE TOP SPOT FOR THE SECOND CONSECUTIVE YEAR FOLLOWED BY VIRGO AND LIBRA, WHO OVERTOOK GEMINI AND TAURUS RESPECTIVELY. OVERALL, SCORPIO AND VIRGO MADE THE BEST ENTREPRENEURS IN INDIA, LEADING THE WAY WITH 9.5% OF THE LIST EACH, FOLLOWED BY LEO.
THE WORLD'S LARGEST RICH LIST PROVIDER HURUN LAUNCHES THE 11TH ANNIVERSARY EDITION OF HURUN INDIA RICH LIST, IN ASSOCIATION WITH IIFL WEALTH.