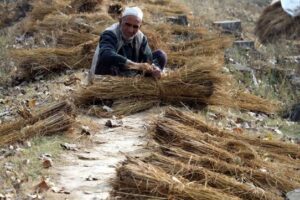 JAMMU, MARCH 17: The Union Territory of Jammu and Kashmir, recognizing the potential of livestock husbandry to improve the socio-economic conditions of farming communities and boost the overall economic growth of the region, has launched several measures under the Holistic Agriculture Development Program (HADP).
Jammu and Kashmir, acknowledged for its tremendous agricultural potential and production, comprises of mostly small and fragmented landholdings owned by the farmers. Over 70 per cent of the population in the region depends on agriculture and related vocations for their livelihood, either directly or indirectly.
Over the years, livestock husbandry has emerged as a crucial growth engine for sustainable and equitable development, which is vital for uplifting the socio-economic status of farming communities in J&K.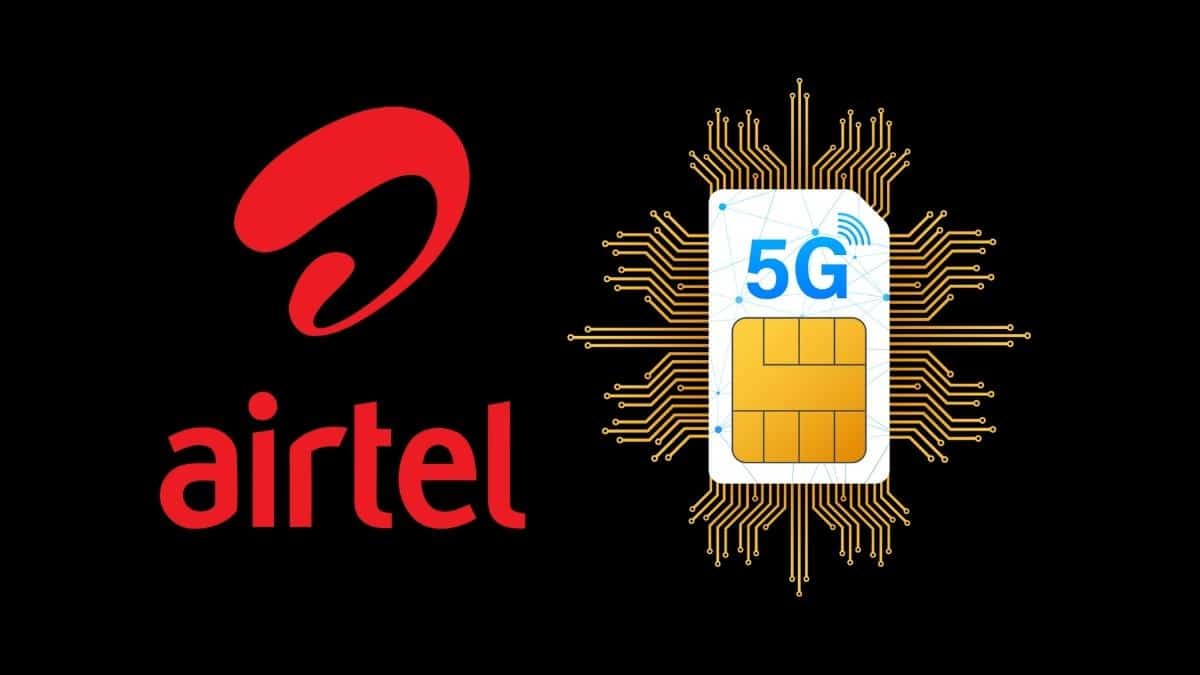 As per Additional Chief Secretary (ACS), Agriculture Production Department, Atal Dulloo, an Apex committee has devised a comprehensive plan under HADP, which amounts to ₹ 129.05 crore, to mitigate the fodder shortfall in the UT by 80 per cent. The primary objective of this program is to augment the agricultural and livestock sectors and equip farmers with vital resources such as financial assistance, improved seeds and technical guidance to amplify productivity, profitability, and overall economic progress of the area.
The government is committed to provide all necessary support to farmers to ensure the success of this initiative. It is working closely with various stakeholders, including agricultural universities, research institutes, and industry experts to achieve this goal.
Livestock rearing in Jammu and Kashmir incurs a significant cost, with 75 per cent of the input cost attributed to feed and fodder. The region is home to a diverse range of animals including 31.45 lakh bovines, 45 lakh sheep and goats, 73 lakh backyard poultry birds and 2 lakh other animal species. Additionally, around 5 crore commercial broiler birds are being reared in the region.
The annual requirement for green fodder in Jammu and Kashmir is approximately 139 lakh metric tons, while the dry fodder requirement is around 58.53 lakh metric tons. Unfortunately, the availability of green and dry fodder is insufficient to meet the demand. In particular, there is a deficit of 40.93 per cent in fodder availability in the region, with a higher deficit of 48.63 per cent in the Kashmir division compared to 32.27 per cent in the Jammu division. Only 4 per cent of the total cultivable land is under fodder production at present.
Each year, Jammu and Kashmir imports a significant amount of animal feed with 9,000 metric tons of feed, 10,000 metric tons of green fodder and 5,000 metric tons of dry fodder being imported. This results in a substantial loss to the exchequer.
However, with the implementation of Holistic Agriculture Development Program, the region can potentially create better livelihood opportunities for farmers, improving the socio-economic conditions of the people.
The government is encouraging farmers and other stakeholders to collaborate and work towards developing the agricultural and livestock sector, which would lead to a prosperous and thriving economy. With this goal in mind, a concrete framework has been proposed to maximize fodder production in the region. The framework adopts a holistic, comprehensive, and integrated approach, combining research and effective development processes to increase fodder production.
The Union Territory of Jammu and Kashmir has significant potential for fodder cultivation. The region has a large rangeland area of 1.19 lakh hectares, which can support livestock-based livelihood systems. Additionally, there are 2.15 lakh hectares of orchards that hold potential for intercropping of fodder crops production, known as the Horti-pastoral system. Field crops, such as paddy, maize, and wheat, are grown over 5 lakh hectares, producing large quantities of residues that serve as dry fodder for winter.
The top fodder/tree leaves, including Willow, Populous, Ailanthus, Mulberry, Apple, and Ulmus, are excellent sources of protein and minerals traditionally fed to livestock during scarcity. The foot hills in the region can be used for fodder production, utilizing promising cultivars of grasses and legumes. Furthermore, various technological options such as cultivable fodder, chaffing of fodder/straws, urea treatment, roughage block, and silage making can be promoted to enhance fodder production.
Fodder production in J&K faces several constraints and challenges, including competition for the area under fodder crops. The preference for food grains and oilseed crops intensifies the competition for the same target areas of cultivation. Additionally, the conversion of agricultural land to horticulture makes such lands permanently unavailable for annual fodder cultivation. Small land holdings in hill regions are responsible for less investment in farm lands, low scope of mechanization, and limited options for diversification. Therefore, reserving land for fodder crops in preference to food and cash crops remains a difficult proposition for a common farmer.
Moreover, the region produces around 9.9 lakh tons of food grains, yet there is a deficit of 21.70 per cent, resulting in minimal allocation of land for fodder crop production. The major cereals and oilseeds are preferred over fodder crops to provide for daily dietary calories, and the crops compete for the same land area. Rapid urbanization puts more pressure on land resources and overall constraint on crop production.
The poor varietal profile is also a limitation in fodder production. Within the routinely grown fodder crops like maize, oats, bajra, sorghum, legumes, etc., varieties with high biomass and greater luxuriance are either not available or are limited in number adaptable across the region. Most of the high altitude areas have not been covered under improved varieties, resulting in low overall production. Harsh winters in Kashmir and hot dry summers in Jammu are the basic limitations in expanding crop diversity. Only a few varieties have been released for resilience to abiotic stresses like cold, heat, drought, etc., and more such varieties should be released as part of future strategies.
The availability of quality seed is a severe limitation, which often guides the choice of farmers. Suitable package of practices (PoPs) and technology dissemination are available for only a few fodder crop varieties and need further research in such areas. Spread of invasive weeds, over-grazing, and eventually soil erosion are deteriorating and dwindling the pasture lands. Weeds in grasslands have decreased the herbage output quantity by 20-50 per cent and quality by 10-15 per cent. The alpine and mid-altitude pastures remain without snow cover for most of the time and are mostly under continuous grazing pressure. Open pastures are seldom re-seeded or reclaimed for its soil strata and health. Common weeds like Lanta camera, Stipa, Sambucus, Aconitum, Cincifuga, Adonis, Sibbaldia have assumed notorious proportions, adding to the problem.
The proposed plan aims to address the problem of fodder unavailability in J&K through two approaches: short-term mitigation and medium-term solutions. For the short-term, the plan focuses on increasing the production of fodder and feed through large-scale cultivation, processing, and value addition, with the help of pilot scale demonstrations and technological interventions, supported by capital infusion and incentives. This approach also includes exploring innovative approaches for green fodder production and mass multiplication under hi-tech agriculture.
To achieve these objectives, several activities will be undertaken including establishing demonstration units for large-scale production, introducing new technologies such as hydroponics and vertical farming, promoting commercial cultivation, strengthening existing processing units, capacity building through training programs, and introducing marketing initiatives. By implementing these activities, the short-term objective of mitigating the persistent problem of fodder unavailability can be achieved, leading to increased availability of fodder and feed in J&K.
Over a period of time, SKUAST-Kashmir and SKUAST-Jammu, along with ICAR-IGFRI, have developed various fodder varieties for different crops such as maize, oats, bajra, sorghum, grasses, and legumes like cowpea and alfalfa. More than 12 varieties have been collectively released for these crops.
However, the seed quantity for most of these varieties is insufficient and not available to farmers as per their requirement. Cultivation of non-descript fodder varieties has led to diminishing yields and production. Therefore, an immediate intervention is necessary, which involves multiplying the varietal seeds for one cycle in dedicated seed production plots of farms and farmer's fields. To initiate large-scale fodder production, 1000 tons of oats and 2500 tons of maize seed are required to cover an average of 30% of the area under quality seed.
Feed and fodder deficit is one of the foremost constraints in livestock production. In order to address this challenge, the government has initiated a series of interventions that can potentially reduce fodder deficiency by 20 per cent. The government has proposed several measures that include encouraging startups, fodder entrepreneurship, establishment of fodder banks, mechanization of fodder production, hydroponic fodder production, and post-harvest management of fodder by providing incentives to farmers.
The government has proposed various beneficiary oriented interventions that are focused to increase fodder production and productivity. One such intervention is the establishment of Fodder Demonstration Plots/ Mini Fodder Banks to educate farmers and visitors about the newly developed forage technologies. This is expected to yield an additional 5000 tons of dry fodder annually. Another intervention is the distribution of Fodder Seed Kits, in which the government plans to distribute improved varieties of hybrid seed kits to farmers to popularize the latest improved fodder varieties amongst them. This is expected to produce 1.5 lakh tons of quality fodder annually.
To overcome the shortage of quality green fodder and constraints in diverting more land for forage production, the government proposes the establishment of hydroponic units to grow nutrient-rich green fodder. This intervention is expected to increase annual green fodder production by 17640 MT. The government plans to provide 50 per cent subsidy under the Hay/ Silage Making Units to promote the use of silage and hay mix instead of traditional crop residues which have no nutritive value. It is expected that 60 silage making units shall be established annually.
The JK administration also plans to establish fodder depots in fodder-deficient areas, which will act as a continuous source of fodder that can be accessed by farmers whenever they require additional fodder. This initiative is expected to stabilize fodder rates and generate employment in the fodder sector. To reduce fodder wastage, the government plans to incentivize the use of chaff cutters to make fodder more palatable to animals, which indirectly increases fodder availability for livestock.
Mechanization of fodder harvesting is also proposed, which is expected to cut labor costs and make livestock farming systems more viable. The government plans to provide support for the purchase of 400 Fodder Reaper/ cutter units under the scheme.
These interventions have the potential to address the feed and fodder deficit in the UT and increase livestock productivity. The government believes that the adoption of these initiatives will encourage fodder entrepreneurship and establish sustainable fodder production systems in the UT.
In addition to the aforementioned beneficiary-oriented interventions, the government will also invest in research and development to create nutritionally balanced varieties with reduced anti-nutritional factors. The focus will be on revitalizing and promoting Horti-Silivi-pastoral systems, including intercropping apple trees with legume crops such as red and white clover, and using shade-tolerant grass and legume species to improve the production and nutritive value of forage in horti-pastoral systems. Grass-legume mixtures are preferred globally over pure-grass forage stands due to their higher yields of herbage and protein, as well as their balanced nutrition for livestock.
The project will also aim to revitalize Alpine/Subalpine meadows in J&K, which cover an area of nearly 4500 sq. km and provide fodder for approximately 30 lakh sheep and goats during an 8-month grazing season. Successful pilot closures have produced up to 17000 MT of green fodder from 700 closures in a single attempt, satisfying the immediate needs of 11500 beneficiaries. To revitalize pasture lands, the project will use technical and administrative measures such as raising fences and barriers around target sites, forming participatory groups of tribals and farmers, and carrying out rotational grazing and deweeding operations.
Other strategies for improving grassland and pasture lands include removing invasive weeds, introducing improved range legumes and grasses, implementing grazing management and rotational/restricted grazing, using optimum fertilizer/soil & water conservation practices, establishing fodder banks along pastoral communities' migration routes, and cultivating commonly grown tree species with fodder value. The project aims to produce an additional 100,000 MT of green fodder from alpine/subalpine grass lands by developing 20,000 ha of forest land annually.
The key outcomes of the project are promotion of improved varieties of early maturing climate-resilient fodder crops, adoption of hi-tech hydroponics farming models, optimum land use in orchards, improvement of grasslands, human resource development, and an 80% reduction in fodder deficit. In addition 7500 jobs and 800 enterprises shall be created over a period of 5 years.
However, the livestock rearing incurs a significant cost with a large part of the input cost attributed to feed and fodder. With the implementation of the Holistic Agriculture Development Program, a roadmap has been formulated to reduce the fodder deficit in the UT by 80 per cent, which would maximize fodder production in the region.
The proposed framework adopts a holistic, comprehensive, and integrated approach, combining research and effective development processes to increase fodder production. Despite several constraints and challenges, including competition for the area under fodder crops, the government is committed to providing all necessary support to farmers to ensure the success of this initiative, which would lead to a prosperous and thriving economy.