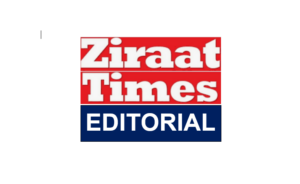 Over the years, irreparable loss has been done to J&K's rivers and streams from rather indiscriminate extraction of construction grade river bed material (Sand, gravel, cobbles and boulder) creating multiple environmental, ecological and social disasters. The recent empowerment of local governance structures in deciding localised mining is not helpful either.
River Bed Mining is, admittedly, a major mining activity occurring in all over the world for constructing the buildings, urbanization, roads and industries. Jammu & Kashmir, therefore, cannot be an exception. The fact is that as population and urbanisation demands grow, the demand for the river bed materials increases correspondingly, which, if not properly regulated, could give birth to major environmental effects in and around terrestrial as well as aquatic ecosystems.
While in recent years, there has been a lot of focus on climate change factors of frequent floods and flash floods in J&K, what has been overlooked is the direct result of indiscriminate riverbed mining being the single largest factor in causing flash floods and floods in J&K. Kashmir region, owing to its highly sensitive eco-system, has particularly been affected. Once amazingly pristine Rambiara, Vishaw, Lidder, SIndh, Doodhganga, Sukhnag, Shali Ganga, Madhumati, Nallah Mawar are some of the major rivers and streams that have been devastated. In Jammu plains, considerable damage has happened to parts of the Tawi river. While the governmental systems from top to the tehsil level have been deeply flawed in enforcing the existing mining laws, the huge financial factors involved in mining contracts have gone too far, resulting in irreparable loss to J&K's rivers and streams.
The National Green Tribunal's (NGT) recent actions in restraining such mining activity in one or two odd streams is not enough. Firstly, it is important that NGT expands the horizon of its focus on environmental challenges in J&K. Secondly, strong legal advocacy is required to ensure that the executive and its governance structures abide by the directives of the NGT in letter and spirit, considering that the Tribunal lacks in strong enforcement authority, especially in a state/UT like Jammu & Kashmir. If river bed mining is allowed to go the way it is right now in J&K, river  morphology  effects would manifest in channel erosion and what geologists say upstream  and downstream incision which would be irreversible. What is often ignored is the biodiversity  impact – mining often results in removal of riparian vegetation causing destruction  the habitat of fishes and other aquatic animals.
Moving ahead with solutions, it is important for J&K that large and small-scale mining activity may only be allowed after the scientific study of that area. That scientific study has to be independent and insulated from state influence. Mining activity should be allowed only in those rivers in which Replacement Rate of Material is high. The activity will have to be completely banned near the ecologically sensitive areas, while limited activity could be allowed at a safe distance (buffer areas) away from the road/building/bridges/critical infrastructure etc. Moreover, research  and  developmental  activities  will have to be  strengthened  to estimate the resource availability in the local body/region wise  and  its extraction  to be considered in  a  sustainable and  eco-friendly manner. The costs of not acting now will be huge. Gravel, cobbles and boulders in J&K's rivers have been a strong moderating agents in preventing flash floods and flooding. Kashmir region is already on the precipice of a major flood. It is only a matter of time before it would strike again like 2014, or even worse. Time to act is now, or else the costs to be paid would be much higher later than what regulating mining would entail now.