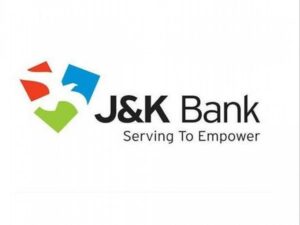 New Delhi, July 27: The gross Non-Performing Assets (NPAs) of Jammu and Kashmir Bank have risen to Rs.6521 crores as on March 31 of 2022 from Rs 4369 cr in 2016, Minister of State for Finance Dr. Bhagwat Karad said while responding to a question from Congress Parliamentarian Gangur Chandrashekhar in the Rajya Sabha.
"The bank had Rs.4369 Cr of NPA in March 2016 while they grew to Rs.6,521 Cr in 2022," Minister of State for Finance Dr. Bhagwat Karad reply further stated.
In 2017 the J&K Bank's NPAs were Rs.6000 Cr and in subsequent increase over the years they rose to Rs.6,007 in 2018, Rs.6,221 in 2019 and then a maximum of Rs.7,672 cr in 2020.
"The bank had Rs.6,955 Cr of NPAs in 2021. It slightly came down in 2022 and settled at Rs.6521 Cr as of March 2022," the government's reply further said.
The government further added that the total gross NPAs of all commercial banks across the country was Rs.7,53,735 crore. "The NPA had peaked to Rs.10,36,187 crore in 2018, which have declined to Rs.7,53,735 crore (Gross NPA ratio of 5.90%)(Provisional data) as on 31, March 2022 due to Government's strategy of recognition, resolution, recapitalization and reforms," the Government of India further said.
The government added that comprehensive steps have been taken by the Government to deter defaulters, which enabled it to recover Rs.8,60,369 crore during the last eight financial years. Furthermore, J&K Bank also rolled-out One-Time Settlement (OTS), 'JKB Special Karz Mukti Scheme – 2022' scheme to reduce Non-Performing Assets.
The special scheme provides an opportunity to all the eligible account holders to settle their accounts and avail the best possible concessions that can be offered.
The scheme is valid for 3 months till 16th September, 2022 with maximum repayment period of six months from the date of sanction.