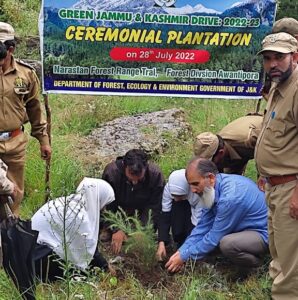 Srinagar, July 28: On Thursday a ceremonial "Green J&K Drive"  events were organized in all Territorial Forest Divisions of South Forest Circle in Kashmir. The participants included DDC Chairpersons, BDC members, Officers from District Administration,  youth, students, Van Mitras, NGOs, and all Forest officers across ranks and files  participated.
In District Shopian, Green J&K Drive events were organized in Zawoora, Army Headquarters in which DDC Chairman Shopian, District Panchayat Officer Shopian, Panchayat Representative and a number of students participated. Another event was organized in Compartment Y-1 Gulabteng Forests in which DDC Chairman Keller, BDC Chairman Keller, PRIs and about 200 students participated in both the events, an official statement issued to Ziraat Times said.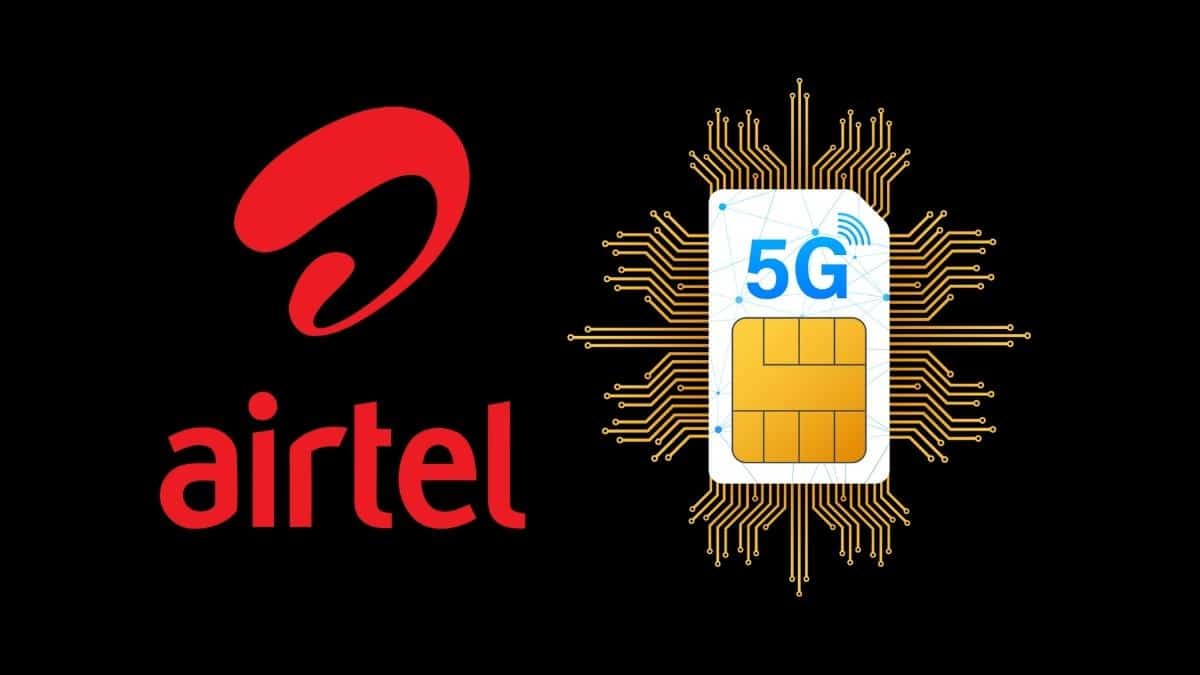 In Anantnag District, similar events were organized at Government Degree College Bidder Kokernag in which BDC Member Parveena Ji, Principal Govt. Degree College Kokernag and students participated. In another event  at Compartment 6-7/K Dandipora Daksum, BDC Chairman Sajida Begum, Tehsildar Larnoo, S.H.O Larnoo and locals participated. Similarly, in Lidder Forest Division of Anantnag District, two more Ceremonial J&K Green Drive events were organized. One event at Ziyarat Sharief, Seer Mattan in which  BDC Chairman, Tehsildar Seer, SHO Mattan, Chairman Welfare Association Seer participated and second  event was organised at Kandriya Vidaliya Pahalgam in which Chairman MC Pahalgam, SDM Pahalgam, BDC Chairman Pahalgam, Tehsildar Pahalgam and SHO Pahalgam participated.
In Kulgam District, two Ceremonial events were organized by DFO Kulgam, one at Compartment V-31 Kungwattan in which Chief Executive Officer (CEO) Aharbal Development Authority, Assistant Tourism Officer (ATO) , Kulgam, NGO ECO Watch, PRIs and Students participated. Another event was organized at Compartment N-30 Akhal in which Assistant Commissioner Panchayat (ACP) Kulgam, PRIs and Students participated.
In Pulwama District, Ceremonial J&K Drive plantation programmes were organized by Awantipora Forest Division, one at Compartment 20/N Naristan Tral in which Additional Deputy Commissioner Tral, Tehsildar Aripal, Principal Higher Secondary School Satoora and Students and another event at Khrew Pampore was organised  in which BDC Chairman Pampore, PRI's, NGO's Environmental lawyer Nadeem Qadri, and Students participated.
Publicity Officer of the Department Zahid Wani informed that Greening initiatives have been accelerated in Kashmir valley under different programmes like Har Gaon Haryali, One Beat Guard One Village Programme, Har Ghar Haryali. He said, use of low cost greening interventions like seed ball technology has also been introduced for greening and rehabilitating degraded forests areas. He further informed that people especially youth in hundreds are joining the department as " Van Mitras" and are volunteering for supporting Greening activities. He also informed that 27 water bodies /Amrit Sarovars  inside forests are being rejuvenated and shall add to the value of biodiversity in different forests of South Kashmir.