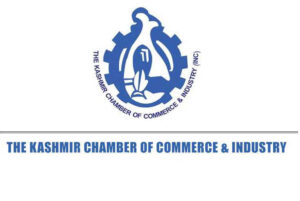 Srinagar, May 11: In a significant development, Jammu & Kashmir High Court has ordered conduct of the postponed elections to Kashmir Chamber of Commerce and Industry within a month's period.
The High Court in its latest order, a copy of which has been made available to Ziraat Times, dated 9 May, 2022, states, "It is stated that elections, as was required in terms of aforesaid order, have not been conducted so far, albeit notification in this regard was issued".
"It is also stated that it appears that due to COVID restrictions, the elections could not be conducted. Resultantly, the Association is said to Jakhave been suffered a lot.", Justice Vinod Chatterji Koul observed in the order in the case titled Sheikh Ashiq Ahmed and others through Advocate M. A. Qayoom and Advocate M Muzaffar versus Zubair Mahajan and others through Advocate Syed Faisal Qadri and Advocate Umar.
Remarking that the Court in terms of order dated 23rd March 2021 has directed six persons to conduct elections and that the Deputy Commissioner, Srinagar was directed to oversee the elections and take all steps as may be required in this regard.
"Given the submissions made by learned counsel for parties, it is reiterated and directed that the elections of KCCI shall be conducted and concluded within a month from today and in this regard Deputy Commissioner, Srinagar, shall take all steps and ensure conclusion of elections within one month, and report accordingly", the order reads.