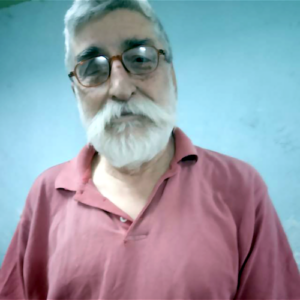 Another attempt has been made for a Triassic Fossil Park in Kashmir at Khonmoh, District Pulwama.  Ziraat Times carried  the news the other day that the Environmental Policy Group & Srinagar Smart City Limited CEO cum Commissioner SMC Athar Amir Khan discussed Kashmir Triassic Fossil Park, Guryul Ravines, Khonmoh on the World Tourism Day.
The deliberations addressed the related events dating back to 260-252 million years. The Guryul Ravines, Khonmoh, geologically known as Vihi District, are the repository fossil beds dating back to 260 million years (pre-Dinosaur Permian period). Tethys Ocean existed where Guryul Ravine now stands. These rocks are scientifically critical for geological research on the Permian/Triassic boundary which saw sudden extinction of up to 90% of all marine species and 70% of land species living about 252 million years ago. The Guryul Ravines is world famous as being among the most complete and important of that period and enjoyed Global Stratotype status. The  sequence of events of massive extinction (known as mother of extinctions) 252 million years ago are best preserved in Kashmir. The world's first ever recorded Tsunami event is well preserved in the rocks of Guryul Ravines. 
The Khonmoh PT section of 3 metres is much larger than 27 cm of Meishan. Section (China) attracts millions of tourists. A memorandum of understanding has been signed by Penn Dixie Fossil Park & Natural Reserve New York, USA- the World's largest Fossil Park in providing technical support required for development of Kashmir Triassic Fossil Park. And a joint strategy chalked out for developing the internationally acknowledged Fossil Park in coming weeks. Prior to it, the then Director Tourism Kashmir Mehmood Ahmed Shah, during  2018  took note of its importance and acquired a land measuring about 25 kanals  of land  that was duly fenced. He has written  an elaborate write up  with regards to its relevance to protect the site and develop it as a Fossil Park which had far more importance than other Fossil Parks around the world. 
But the point is what has been left there to show of this exceptionally once well-preserved organic remains of the camoebians (testate amoebae)  in marine sediments that straddle the greatest extinction event in the Phanero-zoic: the Permian-Triassic Boundary. Outcrops from the Late Permian Zewan Formation and the Early Triassic Khonmoh  deposits represents a complete sedimentary sequence  here or elsewhere in the Kashmir valley of this geological treasure which  had been subjected to detail investigation  from the beginning of the nineteenth Century onward.
While Park shall provide a glimpse of its deposition history at the same time  scenario all around  shall  drop enough horrifying hints  to the Geological fraternity visitors  from the world   about our insensitiveness,  and failure  to preserve   these  invaluable rare  treasures the valley once  possessed   of which a few remnants are now left here and there.   
Guryul patch in Khanmoh, being  flat, unlike spur around , mining was not profitable that factor came to its rescue, otherwise it should have also  met the same fate as have been   meted with  almost entire Triassic fossil pockets  from western end in  Panjrattan, near Panthachowk  right up to Eastern side up to Chekh Sangari,  in between generally called  Zewan  Spur  entirely  wiped out without any remorse. That has been subjected to reckless extraction   for  masonry stone and raw material for the cement factories which has left  behind  nothing but ugly scars  leaving hardly any trace of fossils it once possessed.
On the assurance of  anonymity one of the veteran Geologist, a son of the soil when sought his views to be doubly sure about my field driven assessments   about the Zewan Spur   and around shared, Zewan spur, a store house of Permian fauna, has almost completely vanished due to quarrying as a building stone. He remembered  at Indira Nagar,  and, around and in other colonies, in  Srinagar, and in Pulwana district mainly. the bulk of the material used to come from the above site. The rubble used to be full of fossil shells and fenestellid Bryozoa.This entire belt falls under Dachingan National Park world famous for Kashmir Stag , Hangul,   as such comes under  Wildlife Protection  Act. Felt painful seeing this treasure getting wasted but had no control. Apart from it raw material  used as a raw material for  dozens of the cement factories around for decades unhindered, the license to extract was issued  not out of ignorance but  for consideration by no one other than the Director of the J&K Geology and Mining Department.
Even an elementary Geological student of the state knows or should know  its importance, as such the Department of Geology and Mining instead of protecting it  as  one of the geological treasures has become a reason  to vandalize and destroy , a heinous crime carried  without any punishment.. Strange enough Kashmir inhabitants who knew its importance, like Kashmir University. Colleges and the geologists of the repute that inhabit in the valley never raised any objection, reason better known to them, history cannot and should not  spare them from condemning their lackadaisical approach. Normally it could have not been done but the inquest revealed that the department of J&K Geology and Mining is under the spell of nonprofessional management.  
Was established  for Geological explorations to improve upon what was already known in 1960 .Its mandate has been  to  carry out  the work on Geological investigation on the laid down  parameters unknotting riddles of missing links should have been matter of intensive and extensive studies, impact of  climate change,  abnormal sprouting of Hydroelectric projects, seismology, glaciology, paleontological  and mineral inquest. Tragically    over  the passage of time  proved wishful thinking.
In its entire history of sixty years of establishment, out of thirteen Directors the Department has so far, only two were geologists Tasadiq Hussain, its first director another A. R. Mir  rest  all have been non technical persons generally referred as file pushers. Geological fraternity world over is bound to ask rational, behind such a callous approach to deal with such a sensitive and important subject. Instead  it confined itself to as a Royalty contractor,  for permitting to extract stones,  bajri, sand and gravels.
State exhibits its own unique geological formation, and possesses a complete Geological calendar. forms one of the signification segments of the Himalayan range and other  correlated formations. For a Geologist, once in a lifetime Pilgrimage to Kashmir to study its geology is a desire in preference    to acquire  firsthand knowledge and study it from various aspects. It requires mention the Geological investigation was started in the State during Maharaja Ranbir Singh during 1862, before establishment of Geological Survey of India,with the, Frederick Drew serving  as a Geologist in the erstwhile State now  reduced to a Union Territory.
As a student of geology, in seventies, Bren and other areas  were  on itinerary list for field experiences. However, credit goes to Bai Moti Parimoo, who apprised me in detail its importance and its wiping out through mining activities of the great treasure, in 1998.When we visited this area, got  horrified, thereafter from States where he is settled now, a regular visitor to his soil n from there used to ask about Zewan Spur. It requires mention  the Northlines daily newspaper from jammu carried my write up on November 30, 2015 a write  under caption  Khrew: An Ecological Disaster in the making; Govt un-moved. 

Khrew is under the grip of an ecological disaster that has remained unabated over the years. It is a catastrophe that can fast turn into a tragedy caused by about 26 odd cement manufacturing plants and a number of stone crusher, there after followed the matter along with  illegal  mining very rigorously but bore no result. This writer has been regular visitor,  with a break with effect from July 2019 till date. As such the quantum damage caused  since then cannot be  assessed  at this moment  but while  writing, these lines  just cross checked on cell from our associates, from the site  response mining goes on.
Kashmir  Triassic Fossils have been found and studied  at other places too such as  Apharwat, Bren, Gulabgarh, Gulmarg, Khanmuh, Marhoum,Nagmarg, Muzaffarabad, Sengapore etc. It was Richard Dixon Oldham  during 1904 who  located Zewan beds in Vihi district Kashmir, that led to further studies in detail  by other geologists  as well.
(The writer is a Jammu-based environmentalist)