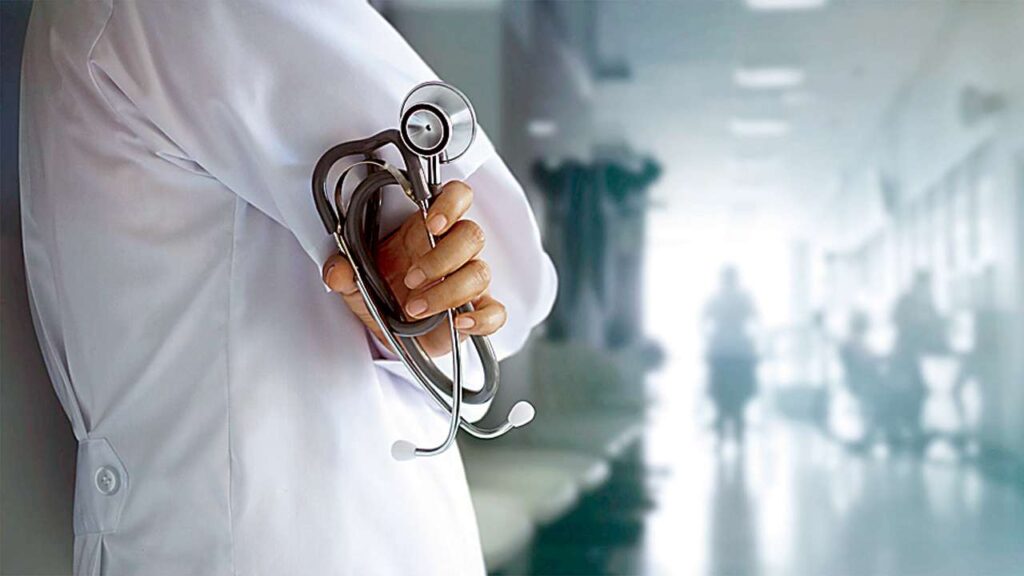 Srinagar: As Bangladesh has joined many other countries in barring travel from India temporarily in the wake of the country's big pandemic wave, over a hundred medical students from J&K, facing the prospect of missing their crucial annual exams scheduled to start on May 30, are in a big fix.
Now, medical experts in J&K worry that if the students are unable to travel and a large number of final year students end up missing their exams, it could add to the shortage of medical doctors in coming months and even years in J&K.
"In this pandemic situation we are already seeing a high demand for medical professionals around the world. Within the country itself, a number of new healthcare initiatives are going to attract many medical doctors from J&K. In such circumstances, J&K is likely to face a shortage of doctors in the coming months, as many established doctors are seeking to shift base to other locations for better career opportunities", a senior former professor at Srinagar Medical College said.
"In these circumstances, J&K government must plan ahead and ensure that J&K's medical students studying in Bangladesh, especially in their final years, are able to take their exams in time and are able to serve as a standby force should a need for more doctors arise", the senior professor added.
He also cited the example of acute shortage of qualified faculties in J&K to teach in the newly-created medical colleges.
Meanwhile, Doctors Association Kashmir, President, Dr Suhail Naik has expressed hope that the issue will be sorted out soon so that students are able to take exams in time.
Speaking to Ziraat Times, Dr Suhail said that while the travel ban is an administrative issue, there must be solutions too.
"Presently, Government of India is running special flights for many stranded students and helping medical students in all possible ways. We are highly hopeful that they will be helped too", Dr Suhail said.
J&K's medical students pursuing their medical education in Bangladesh have, meanwhile, written to J&K government seeking their support to negotiate with the Bangladesh government to grant an exception to their travel so as to enable them to take their exams.
In a representation to J&K's Chief Secretary, B. V. Subramanyam, a copy of which has been shared with Ziraat Times, the stranded students have requested the J&K government to help them in getting permission to travel back to Bangladesh so that they are able to attend their final year exams on time.
Muhammad Yusuf Tak, Covenor, J&K Doctors Coordination Committee, Dr. Yusuf Tak while seeing the travel bar as an administrative issue, said that there were not enough doctors in Kashmir, and given that there are indications that the coming weeks may be even even tougher we need to prepare for that.
"If the students' exams are postponed by the Bangladesh medical authorities, these students should also consider to work voluntarily in Kashmir to support the Covid19 response", he said.
Dr. Nisar Ul Hassan, influenza expert and president of Doctors Association Kashmir, is of the opinion that 'delaying the exams for these students may not result in a shortage of doctors in J&K and that saving lives in these circumstances was more important.'
In their representation to the J&K government, the affected students have committed that they were ready to travel in advance and spend the mandatory 15 days under quarantine after reaching Bangladesh so that we are able to abide by the travel protocols and take the exams on time.
"And if that is not possible then we earnestly request the authorities to postpone the exams until the situation becomes conducive for our travel", some of the affected students told Ziraat Times.
Tabinda Khan and Rafiya Zargar contributed to this report.