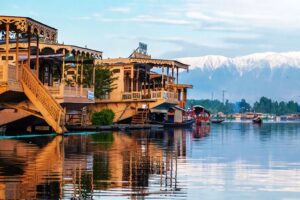 Srinagar, Nov 1​2: ​To truly understand the soul of Kashmir, one must stay in a houseboat. It is a way of life, a connection to the land and its people​ – British traveler and writer Isabella Bishop​ once wrote in her accounts about her Kashmir travels.
​Another anonymous traveller once wrote in a visitors' book – "The houseboats of Dal Lake are a symbol of Kashmir's rich heritage and traditions. They offer a glimpse into a bygone era, where life was simpler and more serene."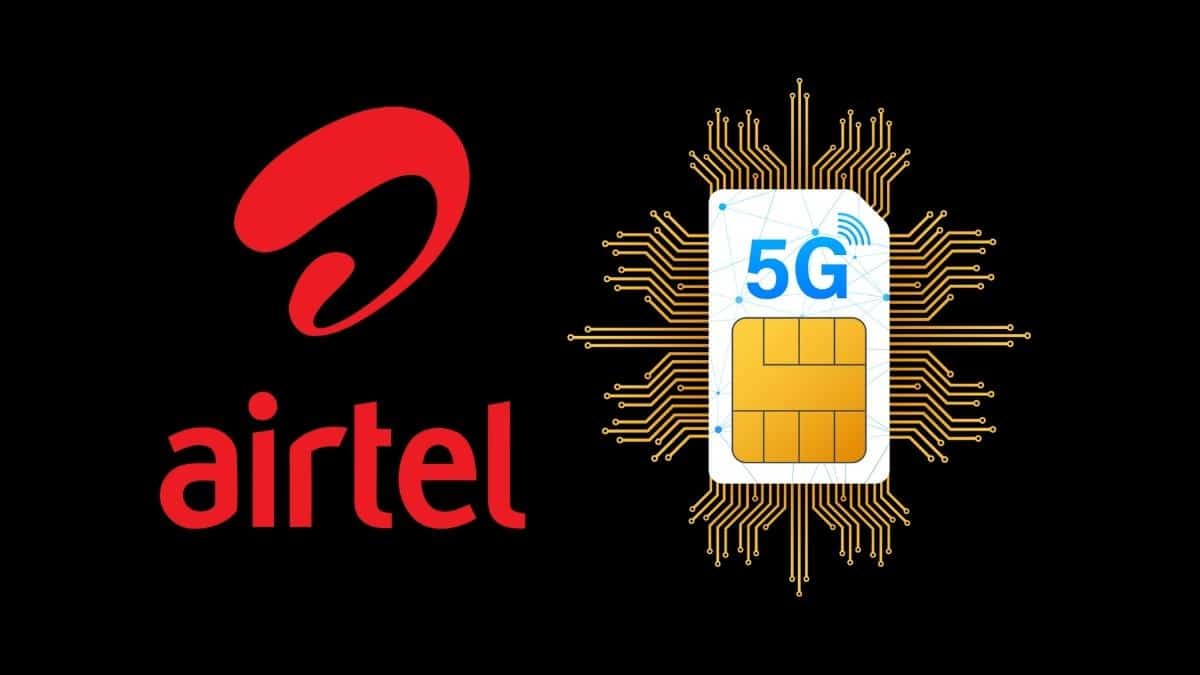 Houseboats have been an integral part of Srinagar's landscape for over a century, offering a tranquil and luxurious accommodation option for visitors from all over the world.
​Today, sadly, there are deep concerns about the time this rich heritage of Kashmir would actually survive.
In a tragic incident​ in the early hours​ of Saturday, a fire engulfed and destroyed five houseboats in Srinagar's famous Dal Lake, leaving ​three Bangladeshi tourists dead and a scene of yet another devastation and loss. According to the Tourism Department, ​its officials visited the site immediately and provided support. It said the fire incident​, that occurred in the vicinity of Ghat No 9, also severely damaged seven residential huts in the area.
​While this latest incident adds to a string of similar unfortunate incidents on Srinagar's lakes and river Jhelum, the larger questions that are being raised today are these: Are these incidents avoidable? What needs to be done to protect livelihoods, indigenous community spaces and conserve this rich heritage of Kashmir?
​Ziraat Times sought views of prominent citizens, eminent environmentalists and officials on the protection and conservation measures for the houseboats. While the overwhelming view is that immediate measures are needed to protect the houseboats, including their renovation, the need for environmental protection is also strongly underlined. ​
​Causes of concern
A spate of ​fire incidents and natural drowning of houseboats on Srinagar's lakes and River Jhelum, including this latest incident, have raised concerns about the future of this unique and iconic Kashmiri heritage. ​​In recent years, they have faced a number of challenges, including ​environmental management and a government bar on renovations and maintenance, which has raised questions about their ​long term survival.
​What stakeholders say
President of Nigeen Tourist Traders Association (NTTA), ​Manzoor Wangnoo ​believes that ​t​he recent incident of five houseboats gutting on Dal Lake and the challenges faced by houseboats are distressing.
​"At NTTA, we recognize the urgent need for a comprehensive houseboat policy as their numbers dwindle, posing a threat to this ailing heritage.This ailing heritage boats have already been dealt a heavy blow, and today's tragic accident only adds to their woes​", he told Ziraat Times.
The Kashmir Chamber of Commerce & Industry, while expressing its grief and sorrow about the fire incident in Dal Lake, impressed upon the Government of Jammu & Kashmir to issue quick permission for reconstruction of these gutted houseboats and supply the required quantity of timber-suitable class at the earliest.
​While Ziraat Times sought views from various political party spokespersons on the matter, only the National Conference shared its views.
​Imran Nabi, NC's state spokesperson said that this incident should sound the alarm bells ringing.
​"Unfortunately, there is no comprehensive policy to address the woes of houseboat owners. We have been raising the issue at different forums but nobody from the administration seems to be bothered. We are deeply saddened by yet another fire incident in Dal Lake, Srinagar resulting in gutting of several houseboats. It​ is ​expected that ​the administration​, rather than announcing token relief​, will provide substantial support to the affected houseboat owners​", he added.
However, government officials think the impression that the government was not concerned about houseboat conservation was incorrect.
​"It is not correct that the government is not helping the houseboats to flourish. We have a number of promotion and support programs for houseboats. ​The government has ​also introduced a subsidy program to help owners upgrade their houseboats to more environmentally friendly standards​", a senior official of the Tourism Department told Ziraat Times.
​M​eanwhile, ​after the Lieutenant Governor, Manoj Sinha, ​on Saturday asked the district administration to provide necessary assistance to the affected persons, the District Administration Srinagar provided immediate assistance to the affected 8 families in the form of 80 blankets, 40 mattresses, 40-bed sheets and 8 kitchen sets, besides Rs 160000 to all 8 affected families​, ​with each ​receiving Rs 19000 as an interim relief.
​However, political parties feel that such post disaster relief is not enough.
"The government needs to consider lifting the ban on renovation and seek the help of the Honourable High Court. People living in and around Dal Lake should be given permission to renovate all houseboats and mandate the installation of fire extinguishers to prevent future tragedies. These hardworking people have lost everything; they deserve our full support", chief spokesperson Tanvir Sadiq, told Ziraat Times.
However, there are voices that believe that the environmental protection dimension of houseboats needs to be addressed too.
"I understand repairs [of houseboats] have been allowed since June 2023. While repairs for damaged houseboats, especially those that suffer fire damage, should be allowed as long as they are licensed, in the past it has been a sorry state of affairs. Many houseboats that were damaged due to age or for any other reason, repairs were allowed but in the garb of this permission these have been rebuilt with substantial increase in the dimensions. The house boats are now encroaching on the lake surface due to this phenomenal increase while rebuilding", former Director General of Tourism Department, Salim Beg, said, who now heads the J & K chapter of Indian National Trust for Architectural Heritage (INTACH).
While much of the focus is on houseboats in Dal and Nigeen lakes, the houseboats that support dwellers' livelihoods and the overall aesthetic beauty of Srinagar city float on the Jhelum river.
"Unfortunately, a number of houseboats are drowning in the Jhelum river, and their ​owners are not able to afford their renovation and management. If gone, one of Srinagar city's iconic aesthetic beauties would be gone", said Uttan Singh, a resident of Jawahar Nagar, Srinagar.
​Meanwhile, Officials of the Directorate of Tourism visited the site and reassured the houseboat owners that the issue of rebuilding of houseboats and provision of adequate timber for reconstruction will be addressed on priority basis and a special committee will be made to fast track the cases.​
History of Houseboats in Kashmir
The origins of houseboats in Kashmir can be traced back to the late 19th century when the British colonial government restricted foreigners from owning land in the region. As a workaround, European visitors began commissioning the cons​truction of houseboats on the lakes and waterways of Srinagar. These floating homes quickly gained popularity, offering a unique and immersive way to experience the beauty of Kashmir.
Over time, houseboats evolved into elaborate and luxurious structures, often featuring intricate woodwork, multiple bedrooms, and spacious living areas. They became a symbol of Kashmiri hospitality and a draw for tourists from around the globe.
​​Looking at the future
​​According to the Houseboat Owners Association (HOA), there are currently around 800 houseboats in Dal Lake, Srinagar. This number has been declining in recent years, due to the factors mentioned above.
​​"With careful planning and investment, houseboats can continue to be a vital part of Kashmir's tourism industry and a cherished heritage of the region.​ Tourists are increasingly seeking out unique and authentic experiences, and houseboats offer a way to connect with Kashmiri culture and history​. This is what needs to be protected on priority", says Farooq Ahmed Shah, a local activist.
​​​In 2020, the Jammu and Kashmir government issued an order banning the renovation and repair of houseboats in Dal Lake. The order was issued in response to a report by the High Court-appointed Lake Conservation and Management Committee, which found that many houseboats were in a state of disrepair and were posing a threat to the environment.
The government has said that the ban is necessary to protect the environment and to preserve the heritage of Dal Lake.
NTTA has been actively working towards addressing such concerns and has successfully secured approval for firefighting boats for Nigeen.​ We believe it is crucial for the administration to take appropriate measures to safeguard and revitalise houseboats. We encourage a thoughtful and collaborative approach, considering the cultural and economic significance of these iconic structures​, Manzoor Wangoo​, NTTA chairman added. ​
​As the competing narratives on heritage conservation and environmental protection gain currency, ​the future of houseboats in Kashmir ​remains uncertain.
​"If the government and the houseboat industry can work together to address the challenges facing houseboats, there is a good chance that these iconic floating homes will continue to be a part of Kashmir's landscape for many years to come​", said Tanveer Lone, who runs a houseboat in Srinagar.