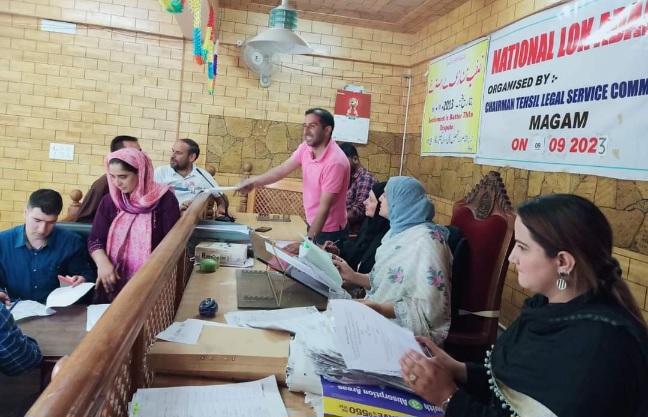 Budgam, Sept 9: Under the insightful directions of Hon'ble Justice N. Kotiswar Singh, the Chief Justice of High Court of J&K and Ladakh, Patron in Chief JKLSA and Hon'ble Justice Tashi Rabstan, Executive Chairman, 3rd National Lok Adalat was organized today on 9th September, 2023 in District Court Complex Budgam.
The Lok Adalat was inaugurated by Khalil Ahmad Choudhary Principal District & Sessions Judge (Chairman District Legal Services Authority) Budgam. Each Court had identified cases for Lok Adalat beforehand and same were placed before six different benches constituted by DLSA Budgam for their settlement in National Lok Adalat.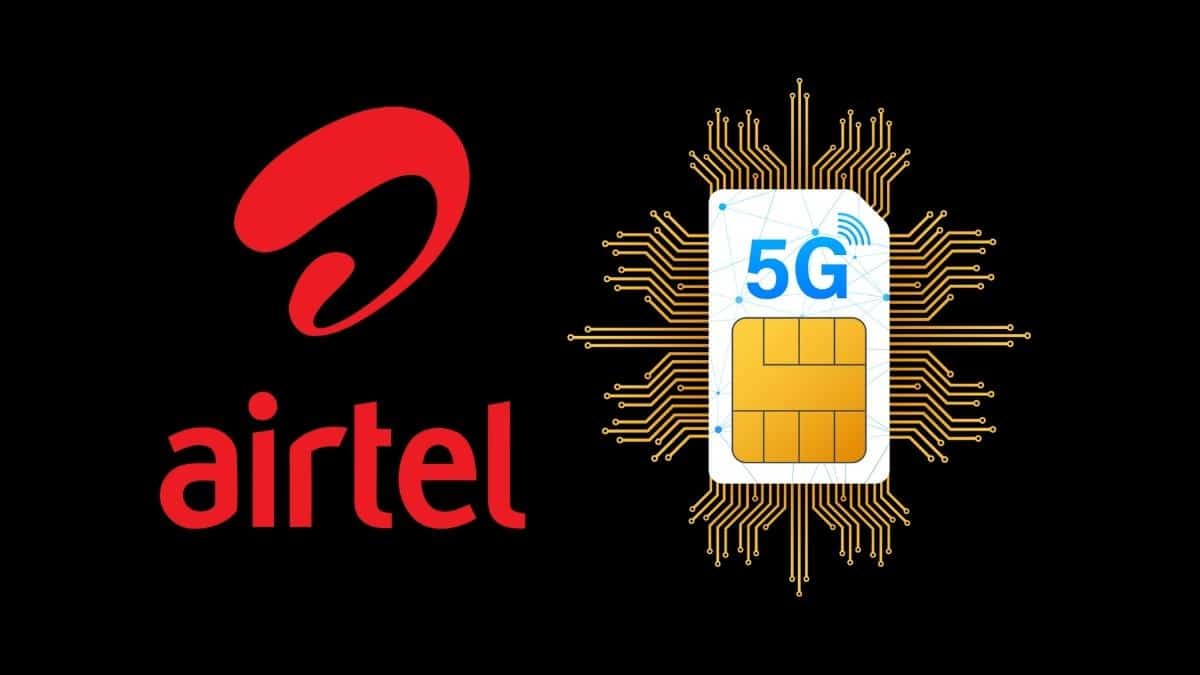 Bench No. 1 comprised of Khalil Ahmad Choudhary (Pr. Distt. & Sessions Judge Budgam) and Ms. Farah Bashir (Munsiff JMIC Budgam), Bench No. 2 comprised of Aijaz Ahmad Khan (Additional District and Sessions Judge Budgam) and  Zafar Mehdi (Advocate), Bench No. 3 comprised of Noor Mohammad Mir (Chief Judicial Magistrate Budgam) and Advocate Javid Ahmad Mir (Panel Lawyer DLSA Budgam), Bench No. 4 comprised of Mir Wajahat (Sub Judge Chadoora) and Abdul Rashid Hanjura (Advocate, Bar Association Chadoora), Bench No. 5 Comprised of Ms. Massarat Jabeen (Munsiff JMIC Magam) In-charge (Additional Special Mobile Magistrate, Beerwah) and Ms. Arfana Anjum (Advocate). Bench No. 6 comprised of Ms. Fakhar un Nissa (Munsiff JMIC Chararisharief) and N. A. Mashooq (President, Bar Association Charari Sharief). Cases for settlement included cases of Civil, Criminal Compoundable, Cheque bounce, Bank matters, MACT, Land Compensation, Matrimonial, Electricity and Pre-litigation matters. Further, Pre-litigation matters were taken up, which included PDD matters, bank recovery matters, PHE cases, Social Welfare Schemes, Labour, Revenue, Matrimonial disputes, land disputes, BSNL cases, municipality cases and other Government schemes etc.
Nonetheless, a total number of 1597 matters were taken up for their amicable settlement, out of which 981 matters were settled. Besides, an amount of over Rs. 11.27 crore was realized in total in the settlement.