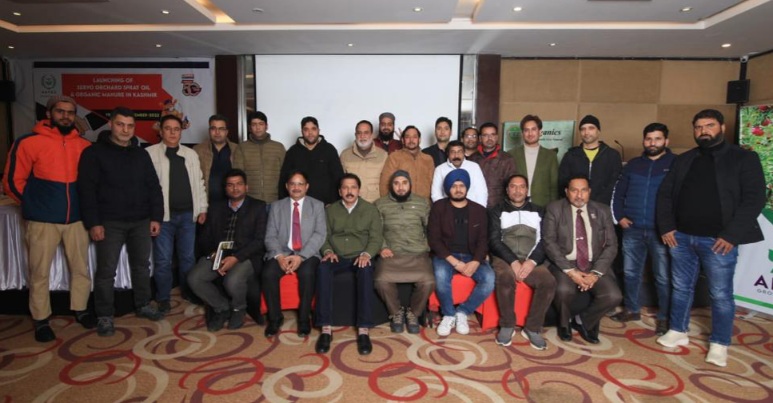 Srinagar, Dec 2: National Agricultural Cooperative Marketing Federation of India Ltd (NAFED) in collaboration with Indian Oil Corporation Limited (IOCL) and CEF Organics launched its Servo Orchard Spray Oil/ Horticulture Mineral Oil (HMO) & Organic Manure in Srinagar.
Aleph Enterprises is Distributor for the products in J&K region.  Syed Waseem Sajad – Partner Aleph Enterprises alongwith Asim Iqbal, Managing Partner addressed the launch event.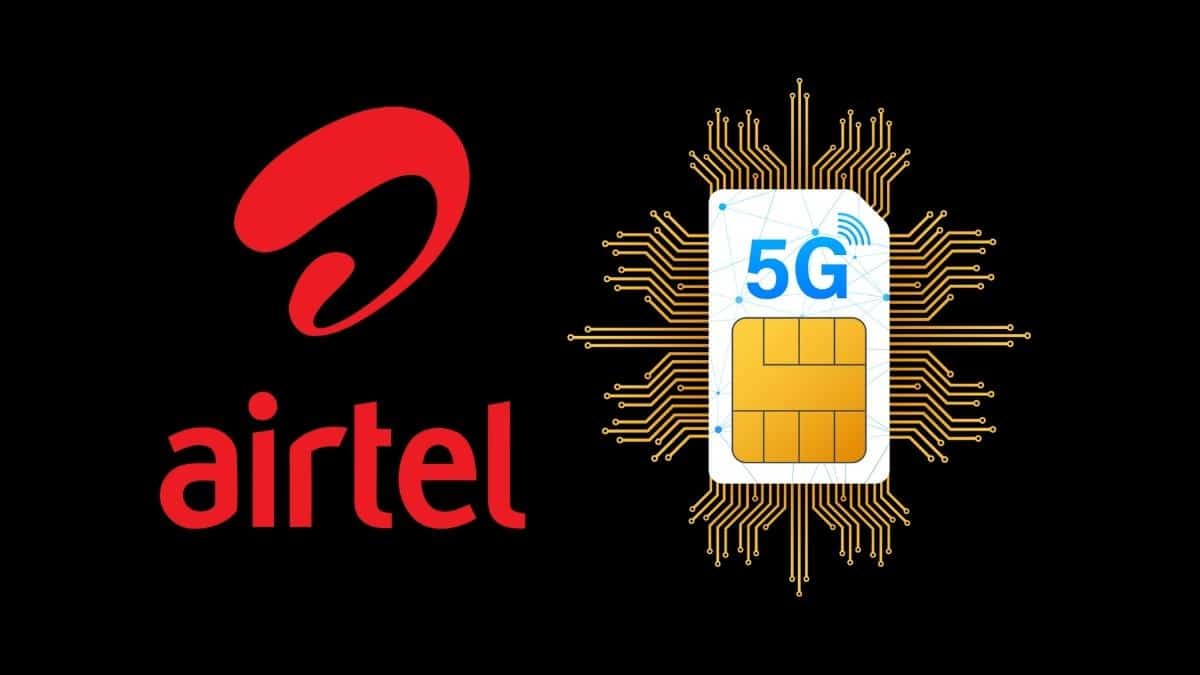 Aimed at ensuring better income to the farming community in Jammu & Kashmir, the launch was made in presence of India Oil Corporation Ltd CGM Girish Jain, NAFED General Manager  Unnikrishnan, CEF Organics Director – Maninder Singh and Aleph Enterprises Partner, Ubair Shah, a statement issued to Ziraat Times said.
Servo Orchard Spray Oil/ Horticulture Mineral Oil (HMO) is manufactured by IOCL (Indian Oil Corporation Ltd) is a petroleum by-products processed by the lubes divisions of the oil companies for apple trees spray, during the horticulture dormancy period. Currently, tree spray oil of approx. INR 700 crore is sold in India every Year for spraying on apples. It is an odourless, light colored aesthetic product having more than 75% biodegradability and has been certified "Non-toxic" to animal, fish and birds by Shriram Institute. Agriculture Research Institutes and Universities evaluated on various crops and established its non-phytotoxicity.
At a time when there is a growing demand for Organic food all over the world, People all over the world are getting cautious about the use of fertilizers and pesticides on vegetables and fruits and are switching to Organic farming.
CEF is manufacturing good quality manure as per Fertilizer Control Order (FCO) approved by Ministry of Agriculture and Farmers Welfare which has high NPK and organic carbon content with capability to replace chemical fertilizers.
Girish Jain – India Oil Corporation Ltd CGM said, Servo Orchard Spray Oil / Horticulture Mineral Oil is an optimized blend of premium quality, biodegradable ingredients suitable for controlling pests in the plants.
Unnikrishnan – NAFED General Manager said, use of Organic Manure will create a favorable environment for the survival of natural beings, thereby promoting the organic integration of the economic and ecological, to protect and improve the ecological environment.
Maninder Singh -Director CEF said, Kashmir has large agricultural and horticultural productions and Servo Orchard Spray Oil / Horticulture Mineral Oil and organic manure will push for healthy eating.
Ubair Shah – Partner – Aleph said – we will leave no stone unturned to distribute and promote such good quality products that are essential for well being of residents of entire Jammu & Kashmir.
The launch will help to promote good agricultural practices and make environment green and healthy.