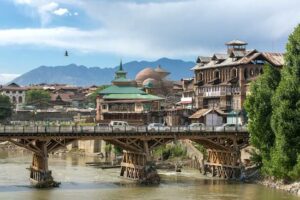 Srinagar, June 30: In a novel and first-of-its kind initiative, INTACH, Kashmir Chapter has announced the launch of its new initiative: Srinagar Heritage Walks. This initiative is expected to introduce some of the most amazing and lesser-known facts about Srinagar's rich architectural and cultural heritage.
INTACH has curated a selection of five walks that delve into the history, architecture and culture of Srinagar's urban landscape.
"From the city's medieval heritage to its colonial past, the will bring alive the historical and contemporary evolution of the city of Srinagar", Salem Beg, the convenor of INTACH Kashmir, widely hailed for his contribution in promoting Kashmir's architectural and cultural heritage, said.
For those interested in participating in the walks, can contact 8377961516, 7006763785
or write to us at [email protected] for bookings.