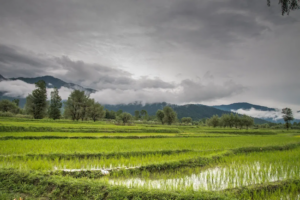 Anantnag, Jun 10: Anantnag district of Kashmir, known as a land of springs, is facing scarcity of water with over 3600 hectares of paddy land in the district facing a drought-like situation today.
Agriculture Department officers told news agency Kashmir News Observer (KNO) that about 15-20 percent paddy land in the district is getting affected due to shortage of water.
They said that as per their assessment at Panchayat and zone level, about 15-20 percent of paddy land has no chance as of now to get any irrigation facilities.
There are some other parts which are also facing shortage of water for paddy sapling plantation, as a result the sowing has got delayed, but efforts are underway to minimise areas affected by drought-like situation, they said.
According to reports, there is no major problem in Dachnipora and Khoveripora areas which are dependent on Dadi and Martand canals but areas dependent on Brengi and Arpath Nallah are facing scarcity of irrigation.
Officials have requested people to sow pulses and vegetables and the department would provide them tube wells and bore-wells so as to irrigate fields. —(KNO)