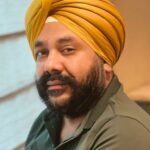 Srinagar, April 16: PHDCCI Kashmir  chapter has recommended the installation of CCTVs in market establishments of Srinagar be funded through the centrally sponsored Nirbhaya Scheme.
In a press statement, the PHDCCI Kashmir Chapter chairman Baldev Singh Raina, while welcoming the order of District Magistrate of installation of CCTVs in all market establishments of Srinagar, impressed upon the administration for installation of the proposed CCTV surveillance system under Central Government funded Nirbhaya Scheme, that is 100% funded for Union Territories through Home Ministry.
"The surveillance system under this scheme has been implemented by various states in the country and it needs to  be ensured that the system installation of CCTV surveillance system should be integrated and implemented through experienced central PSU's  such as Electronics Corporation of India Limited (ECIL), Bharat Electronics Limited (BEL), ITI Limited, Telecommunications Consultant India Limited (TCIL), Central Electronics Limited (CEL) and Broadcast Engineering Consultants India Limited (BECIL)", he said in the statement.
Stressing that "the whole system of surveillance should be operated under  a central command and control centre  where a specialised team of officials of J&K police will monitor the live feed round the clock", Mr Baldev further said that "a safe and secure city is a nicer and attractive place where people – residents and visitors – feel safe to live, work, travel and thrive."
"J&K's environment is dynamic and complex, and  faces threats from rising incidents of crime, thefts and crime against women and children. Also natural calamities, accidents and law and order situations and in order to upgrade standards of safety and security in the Capital Cities of J&K with an objective to transform Srinagar City into a global secure city, the Electronic Video Surveillance (CCTV) System is one of the most cost effective measures and acts as a very successful deterrent to reduce/eliminate crime and it is vital to provide adequate protection to the citizens", he added.