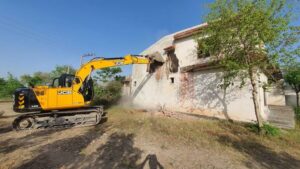 JAMMU, MARCH 27: A number of concrete and semi-concrete structures were brought down by bulldozers put in service by the  Jammu administration in and around Bathindi areas of Jammu city early Sunday.
As shops and other commercial structures were bring dismantled a large number of local residents blocked roads, raised slogans and protest against the move.
The protesters were anguished for what they called selective targeting of structures in the area. Protesters, holding the national flag in their hands, were questioning how Jammu largest mall – Wave Mall – was being spared when it was built on the same state land and their structures in the same vicinity were being dismantled. They were also aghast that the structures were being dismantled "without prior notice" and that people had made huge investments since land was allotted to them decades ago.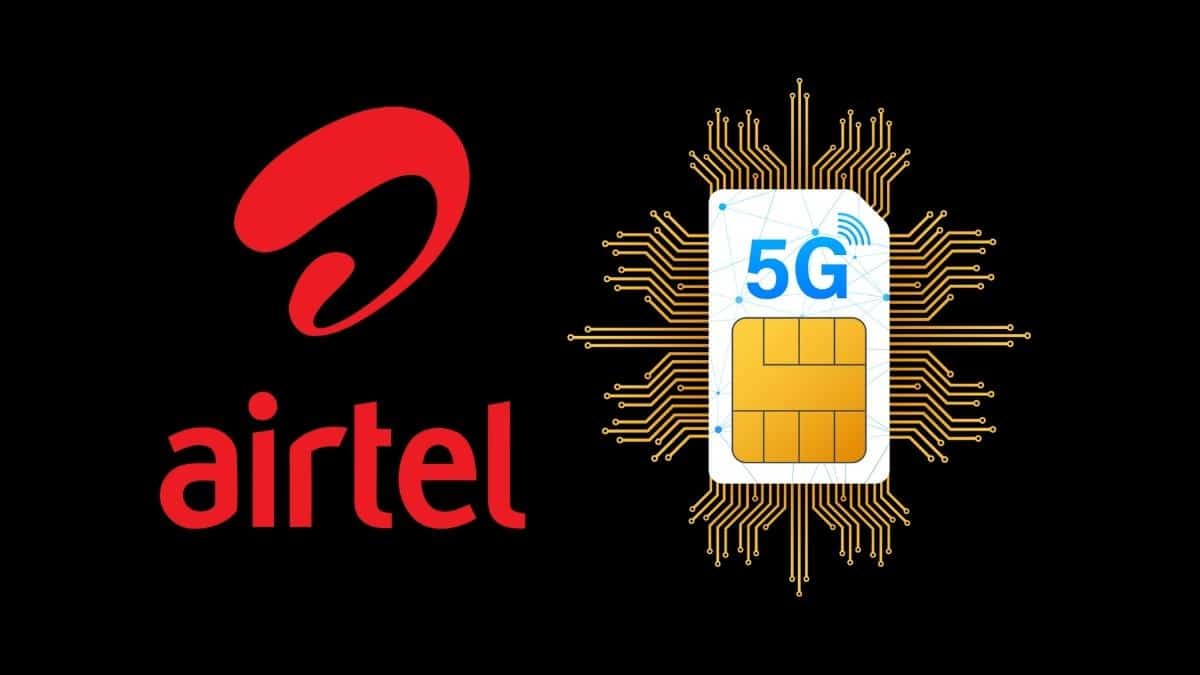 State land and the land regularized under Roshni Scheme is a highly sensitive issue in Jammu region, with those being targeted alleging that despite 70% of Jammu city having been built on forest and state land, only selective targeting is being done in selected areas.
Meanwhile, an official statement received by Ziraat Times said that an anti-encroachment drive was launched by the Revenue Department alongwith Police teams in village Jammu Khas of Tehsil Jammu and Chhanni Rama of Tehsil Bahu whereby 260 Kanals of State land has been retrieved during the  daylong exercise.
"It has been learnt that large patch of 220 Kanals of State land located near Tawi River in village Jammu Khas has been retrieved after dismantling 15 structures. The total value of this patch is estimated to be close to Rs.200 crore as per Stamp Duty Rates", the statement added.
"Further another prime patch of land totalling 40 Kanals situated along the National Highway in village Chhanni Rama, Tehsil Bahu has also been retrieved simultaneously. A total of 52 structures including 6 large commercial buildings situated on this patch have been demolished during the exercise. The value of this land is estimated to Rs.56 crore as per Stamp Duty Rates though the market value is much higher owing to large scale commercial establishments that are located in the vicinity and along the National Highway", the statement added.
It is pertinent to mention that action plan has been formulated for retrieval of such land and State land and over 15000 Kanals of State land has been retrieved in the District over the past 03 months and sign boards stands installed.
"The land so retrieved shall be put to gainful use keeping in view the requirements projected by various Government Departments as well as priorities of the Administration", official statement said.
In a separate exercise, the Forest Department has retrieved 12 Kanals of Forest land in Compartment No. 65/Bahu located along the National Highway in demarcated forest area near Environmental Park, Raika. The joint eviction drive was carried out by Forest Department and J&K Police whereby 17 structures were dismantled for retrieval of land under the supervision of Conservator of Forest, East Circle, Jammu and Divisional Forest Officer, Jammu.
NC condemns demolition drive in Bathandi 
Meanwhile, the Jammu and Kashmir National Conference condemned the razing of dozens of structures, including buildings near Bathindi crossing on the Narwal Bypass, terming the action part of the larger plan of ruling BJP to disenfranchise every segment of the society in J&K.
In a joint statement Provincial President Jammu Rattan Lal Gupta, Dy Chief Spokesperson Dr Gagan Bhagat, Javed Rana, Ajay Sadhotra, Sajad Kitchloo, Ajaz Jan, Sheikh Bashir Ahmed, Khalid Najeeb Suharwardy, Abdul Gani Malik, Babu Ram Paul, Jagjeevan Lal, Mohammad Hussain, Qazi Jalal- Ud- Din, Brij Mohan Sharma, Master Noor Hussain, Dr Chaman Lal Bhagat, Bimla Luthra, Deepender Kour, Bushan Lal Bhat, Mohd Iqbal Bhat, Mohinder Singh, Vijay Lochan, Abdul Gani Teli, Pardeep Bali, Rajesh Bakashi, Vipin Pal Sharma, PL Sharma, Chander Mohan Sharma, Satwant Kour Dogra, Vijay Laxami Dutta, Swaran Latta, Rita Gupta, Dilshad Malik, Daljeet Sharma, G.H Malik, Sajjad Shaheen, Zeeshan Rana, Yashu Vardhan Singh said the authoritarian attitude of the authorities on subjecting the aged, old, sick, women and children to the worst type of miseries is a human rights violation, which cannot be condoned at any level.
"The measure is highly deplorable. This act has been carried out unmindful of the possessory and other rights of the victims in possession of the residential sites for decades and gross violation of the law," the statement read adding, "It is shocking that while the party is in power at the Centre boasts of having regularised 1731 illegal colonies in Delhi under PM-UDAY and claimed to have set up an efficient and hassle-free mechanism of providing ownership papers to thousands of beneficiaries, J&K administration orders selective demolition when it comes to tribal, economically poor and marginalized population of J&K," he said.
The statement further read that on the one hand Prime Minister calls housing for all by 2024 and affordable housing his dream projects and on the other hand BJP through its administration is busy making the poorest of the poor with a roof on their head shelter less.
The functionaries implored upon the administration to put on hold the underway demolition drive and come up with proper regularisation policy in the spirit of being a welfare state.