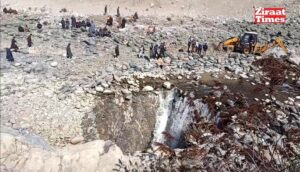 Kokernag is a sub-district town and a notified area committee in Breng valley (The Golden Crown of Kashmir), Anantnag district in Jammu and Kashmir.The Brengi river is one of the major tributaries of Jehlum formed by the confluence of three streams Nowbugh stream, Ahlan Gadol stream and Daksum stream. Nowbugh stream originates from the glaciers of Margan Top- Kishtwar side and Daksum stream from the glaciers of Sinthan in Anantnag district. Kokernag area is also popularly known as Breng valley due to Brengi river.  It flows for a total of 30km (18.64mi) before feeding Jhelum River at Haji Danter, Anantnag. 
On Friday 11th of Feb 2022 around 3pm a more than 500 metres of Brengi Nallah in Anantnag district has been left dry after a sinkhole developed in Kakawsar at Mirpora Wandevalgam area of Kokernag-Anantnag, into which all the water of the Nallah is vanishing down.
A sinkhole, also called sink or doline, topographic depression formed when underlying limestone bedrock is dissolved by groundwater. It is considered the most-fundamental structure of karst topography. Sinkholes vary greatly in area and depth and may be very large. There are two main varieties, one caused by the collapse of the roof of a cavern, the other by the gradual dissolving of rock under a soil mantle. Collapsed sinkholes generally have steep rock sides and may receive streams that then flow underground. Sinkholes form in what geologists call "karst terrain."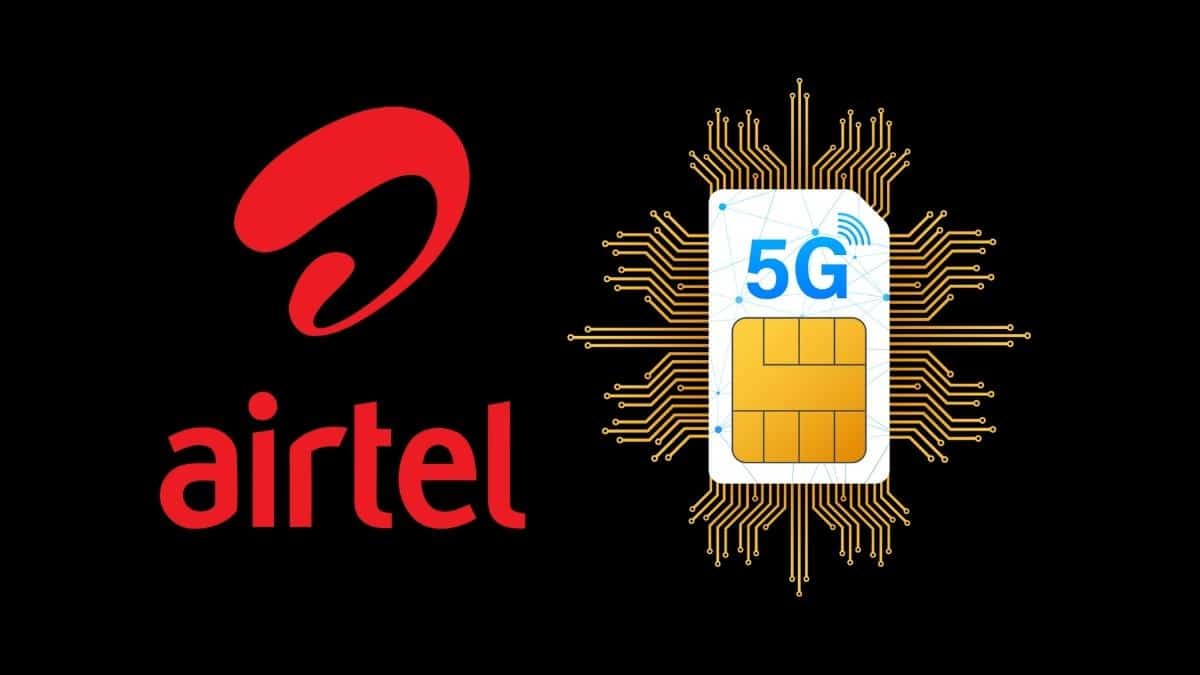 Karst terrain  is  a  region  where  the  bedrock  can  be  dissolved  by  ground water. Bedrock in a karst area typically is limestone, dolomite (a rock similar to limestone but with magnesium along with the calcium normally present in the minerals that form the rocks) or gypsum.
Karst areas are characterized by special features not present elsewhere:  springs, caves, dry streams that lose water underground, and sinkholes. These features all form because water that is slightly acidic from absorbing carbon dioxide from the air and soil dissolves the bedrock and forms pathways and channels in the rock. Some sinkholes are formed due to the chemical dissolution of lime-stone rocks in the river and has nothing to do with the movement of plates. Sinkholes vary from shallow holes about 1 meter (3 feet) deep, to pits more than 50 meters (165 feet) deep. Water can drain through a sinkhole into an underground channel or a cave. When mud or debris plugs one of these underground caves, it fills with water to become a lake or a pond.
There are several sinkholes in the area, but due to media coverage only this one become evident once they collapse fully. Local sources said that this was not the first time such a thing has happened. This happened more than 20 years ago as well. It is believed that the Achabal spring has its source at this exact place, and water keeps dripping in regularly. It sometimes happens that the earth caves in as well. Locals, though, made merry as they caught trout fish, in kilos, along the dried-up length even as hundreds rushed to the sinkhole to witness the "surprising" phenomenon.
Experts' opinion
However, experts believe it to be a natural phenomenon formed due to the gradual chemical dissolution of abundant limestone rocks in Brengi River. Sinkhole indicates KARST topography typical of hilly areas. Experts also believe if the stream downstream would remain dry for a longer period it would pose threat to flora and fauna. "This can also affect the irrigation system and water supply in the villages which rely on the waters of Brengi Nalla (stream).
Large sinkholes typically require engineering professionals as well as geologist experts to properly repair them and to follow the necessary environmental requirements concerning local aquifer. In some cases, cement and rocks are used to fill the very large sinkholes. However, it is possible that by simply using concrete alone to fill these big holes, the water may actually concentrate in other nearby areas, potentially leading to additional sinkhole formation.
District and local administration said, we will take decision on treating the sinkhole once the expert committee submits its report. We have not yet find the outlet of this underground water channel. They have suggested geophysical and gravity surveys to ascertain the path of the cavity to prevent any future disaster.
Authorities have already imposed sec 144CrPc on Friday evening in this area to prevent people from different areas going closer to the sinkhole, since scores of locals are visiting this place to see the disturbing sight.
The most preferred way to fix these very large sinkholes is similar to the method that is outlined above to fix smaller sinkholes, called the graded-filter technique, where there are layers of boulders, smaller rocks, and then gravel that are placed into the hole. The advantage of this technique is that it fills the hole while allowing for water drainage.
The author is a Ph.D Scholar at SKUAST-K. Email: [email protected]