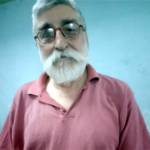 Good

​,​

effective

​ ​g

overnance with

​measurable ​

respons

​iveness

, accountability

​ and ​

transparency

​and

zero tolerance to corruption

​ are the hallmarks of modern public administration​

. But in

​case of J&K there is still much to be desired if the 

six decades of

​ ground ​

experience of this writer

​is anything to go by.
Much water has flown down
​ ​
the rivers of the erstwhile state with its washed away credibility,
​ ​
honesty
​ and​
dedication of purpose in every sphere of life.
With Dr Arun Kumar Mehta

​taking over ​

as the new Chief Secretary

​ of J&K i

t ha

​d been hoped

that the administrative deliverance

​ ​
system shall be brought on rails for the common cause that shall be
​ ​c
onsistent
​ ​
with concern,
​c​
are and
​c​
ompetence. Under the present
​ ​
dispensation
​, honestly,​
all eyes rest on him.
​ ​
The much talked
​ about​
drive to clear dead
​ ​
wood was expected to start with the augean stable of the
​Civil ​
Secretariat
​ ​
before it should have boiled down to a
​junior
employee
​s​
here and there.
​ ​
As an environmentalist
​,​
​one had
expected
​ that​
under his
​ ​
directions
​,​
measures shall be taken to preserve, protect and improve
​ ​
upon
​J&K's 
​imperiled b
iodiversity. As opined by the Hon'ble Supreme Court of
​ ​
India"Itis vital for the wellbeing of the nation and its people to have a
​ ​
flexible mechanism to address all issues pertaining to environmental
​ ​
damage and resultant climate change so that we can leave behind a
​ ​
better environmental legacy, for our children, and the generations
​ ​
thereafter. Great Law of theIroquois(as it originates from the Iroquois
​ ​
Tribe) which requires all decision making to withstand for the benefit of
​ ​
seven generations down the line".
Article 48 A of the constitution
​ ​
lays
​ ​
down that
​all ​
State
​s​
/UT
​s​
shall endeavour to protect and improve the
​ ​
environment and safeguard the country
​, wh
ile Article51A (g) 
​ ​
places duty on thecitizensof India to protect and improve the natural
​ ​
environment and compassion for all living creatures.
Both of these
​ ​
two Articles of the Constitution have to co

​-​

exist to protect and improve

​ ​

the natural environment. Question arises where the public stands

​ ​
without any statutory powers
​ ​
or administrative support. It is desired
​ ​
that it shall support public endeavour to break a Gordian Knot
​m,
a well
​ ​
entrenched nexus thriving against law between the mining
​m​
afia and
​ ​
the caucus of
​government d​
epartments
​ –
from the Revenue, Mining, Police,
​ ​
Pollution Control Board,
​ ​
Forests and Vigilance
​ t​
hat operate in a well
​ ​
calibrated manner
​.
One of the great causes to be concerned with all the time for an

​ ​

environmentalist

​,​

apart from other relevant issues

​,​

is that the rivers,

​ ​
streams
​ and ​
​n​
allah
​s​
that bring and make available water, a relatio
​n​
 thicker
​ ​
than the blood relation, as every kind of life revolves around it. These
​ ​
are vandalised
​, and 
this murder of
​n​
ature is done in full knowledge
​ ​
of the Commissioner/ Secretary, Director Geology and Mining,
​ ​
Divisional Commissioner and District Development Commissioners
​ ​
concerned.
​ ​
On social media a video got viral of a public meeting with
​ ​
regard to the allotment of a mining Block
​ ​
in Reasi, presiding officer
​ ​
respond to
​high rates
of the material being charged, said interest of the
​ ​
contractor has to be taken in view, who pays the revenue. As often said,
​ ​
the fence eats the field. It needs to be shared that the Environment
​ ​
Awareness Forum, a forty year old NGO with unblemished service for
​ ​
the
​e​
environment cause, has been approaching, in person and through
​ ​
writing for the last three years about it, within concerned
​ ​
functionaries but of no avail. Concept of Harakari is not in our
​ ​
society that should have been the only remedy for the intolerable
​ ​
sufferings.
Rivers provide excellent habitat and food for many of the
​ ​
earth
​'
s organisms. These very sources
​,​
which mean life to the Biosphere
​,​ 
are vandalised through reckless unscientific mining of Sand, Bajri,

​ ​

stones and gravels. The extraction for the minor minerals that has to

​ ​
be enforced and monitored as per guidelines issued by the Ministry of
​ ​
Environment, Forest and Climate Change , January 2020.Envisaged
​ ​
adhered word for word nothing is there to read in between the lines.
But continues to be violated strangely as well under the present Chief

​ ​

Secretary. Guidelines support the fundamental concept, promote

​ ​
environmental protection, and limit negative physiological, hydrological
​ ​
and social impact underpinning sustainable economic growth. It is
​ ​
statutory before the commencement of mining operations, the depth of
​ ​
Sand quarrying needs to be measured accurately using advanced
​ ​
technology.
​ ​
A copy of the approved mining plan Photographs and
​ ​
sketches showing the pit dimensions, depth etc be kept at the quarry site
​ ​
for ready references. The mining area must be demarcated at a
​ ​
minimum distance of at least 50 m away from the river embankment on
​ ​
either side. The boundaries of the quarries may be fixed with
​ ​
reference to the existing survey marks from the survey fields adjacent to
​ ​
the river. Sand quarrying lease area shall be demarcated on the ground
​ ​
with pucca stone or concrete pillars to show the present natural bed
​ ​
level and the depth mining allowed. Boundary pillars shall be erected at
​ ​
an interval of 50 m each on all four sides of the sand quarry site with red
​ ​
flag on every pillar and also in site pillars. The level of shoal height,
​ ​
river bed height and depth to be executed up to one meter downwards
​ ​
shall be marked in the pillars to avoid any deviation from the approved
​ ​
depth of excavation. Periodic monitoring at least four times in a year,
​ ​
pre-monsoon, Monsoon, Post Monsoon, and winter shall be carried out.
Minimum of two CCTV cameras, one each at the entry and exit point

​ ​

and one PTZ camera may be installed at all quarries/depots to monitor

​ ​
illegal if any taking place in the sand quarry/depot. During operation of
​ ​
the quarries it has to be ensured that at no point in time, the depth of
​ ​
quarry exceeds 1 meter depth from the river bed level and quarrying is
​ ​
done in a uniform manner over the entire mining area to avoid over
​ ​
exploitation and formations of pits at fixed places. No heavy machinery
​ ​
has to be engaged; the distance of one cluster to the other should be 2.5
​ ​
kms apart.
Restricted working hours for

​m

ining operations have to be carried out

​ ​

between 6 am to 7 PM. No sand

​ ​

transporting vehicles to be parked

​ ​
inside the quarry/depot site during night time. No mining activity shall
​ ​
be carried out in the flowing water Channel area within the mining lock
​ ​
and adequate measures shall have to be taken to safeguard water quality
​ ​
and aquatic life including Fisheries. Mining Mineral contractor shall
​ ​
maintain electronic weighbridge with a provision of CCTV camera and
​ ​
all dispatches from the mine shall be accounted for,
​ ​
The river bed material shall be sold to the local population within a
​ ​
radial distance of 2 kms from the mine site for residential purposes at
​ ​
50% concessional rate. Apart from it under CSR within 2 kms radial
​ ​
distance, activities like regular health check up of local villages once a
​ ​
week shall be undertaken with free medicines. Safe drinking water
​ ​
facility installation of water filters shall be undertaken. Skill
​ ​
development training shall be organized for unemployed local youth.
Further. Construction of toilets in Schools. Solar street lights, free

​ ​

distribution of books, notebooks,N95 masks, hand sanitizer and school

​ ​

bags among students within 2 km radius from the mine area shall be

​ ​

undertaken. Under EMP

​,​

with 2 kms radial distance from the mine area

​,​

​ ​

air, water. soil, noise pollution monitoring over half yearly basis, black

​ ​

topping of roads passing through villages and maintenance of

​ ​

haulage/extraction routes, water sprinkling, PPE to mine workers,

​ ​

bearing of school/college fee and allied costs on education of children of

​ ​

mine workers, bearing of all costs on ailment/healthcare of mine

​ ​

workers. Creation of greenbelt of raising and maintaining of 2500 trees

​ ​

per hectare each year etc. Violation of the rules causes damage beyond
belief, to river beds depriving its natural capacity to recharge ground

​ ​

water, depriving aquatic habitat. Nobody is listening in the

​ ​

Administration, not hard to guess the reason behind it.