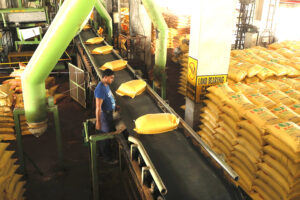 Srinagar, Oct 13: Jammu & Kashmir's autumn time preparations in fruit orchards and agricultural lands could be hit by an impending shortage of DAP fertilizer. DAP is an important fertilizer used in fruit orchards before the winter to allow sufficient time for its absorption for the next season. And the problem is not limited to J&K.
At present, India is facing a severe shortage of DAP, forcing the Centre to cut the allocation for many states. Experts in the country have already expressed concern that the move may reduce the yield of key winter crops such as wheat, mustard and chana.
Although October stocks are reported to be stable in J&K, the real challenge might come towards end of October and November, when most orchardists prefer using DAP for their trees in the orchards.
India is estimated to import 46.58 lakh tonne of DAP to meet the demand in the current rabi reason, according to an industry estimate. "After global prices increased further, the Centre told fertiliser companies not to increase the maximum retail price of DAP during rabi season assuring them to approve additional subsidy," a senior executive of a fertiliser company said.
About 30% of DAP's annual demand of nearly 119 lakh tonne is met by domestic production in the country while the balance is imported. Since the consumption in rabi season is more, about 65 lakh tonne, compared with 54 lakh tonne during the kharif period, timely supply of DAP is key to having a bumper output in the winter season.
According to sources, the Centre has allocated only 67,000 tonne of DAP for Rajasthan during October against a demand of 1.5 lakh tonne; similarly, 2 lakh tonne for Punjab has been sanctioned against 5.5 lakh tonne required for the entire season. Madhya Pradesh has about 4 lakh tonne of DAP demand during October and is said to be facing a 30-40% shortage.
Even as Ziraat Times engaged with some senior officials dealing with fertilizer supply to J&K, there was no certain information available about the reduced DAP allocation made to J&K.
Data made available by official sources indicates that Maharashtra is meeting DAP demand for October from the carryover stock of kharif as there was no allocation this month. There may be a severe shortage next month if supplies are not augmented in October, official sources said. However, Haryana is fortunate to meet the entire demand of 1.1 lakh tonne in October as the state has already about 45,000 tonne of DAP as of Friday and is expecting to receive 60,000 tonne more this month.
Uttar Pradesh, the largest producer of wheat, too have 5.06 lakh tonne of stock available as of October 1 against 4.25 lakh tonne required for the entire month.
On June 16, the Centre had announced a Rs 14,775-crore additional subsidy over and above the budget estimate (BE) as it increased the subsidy on DAP by 140% for the kharif season to ensure that sowing of summer crops are unaffected by the surge in global prices of the fertiliser and MRP of this fertiliser is maintained at Rs 1,200/bag of 50 kg. However, DAP prices have gone up by 16% to around $672/tonne, since June 16 and by a whopping 56% on the year.
Addressing the conference on the rabi campaign 2021-22, agriculture minister Narendra Singh Tomar last month had asked states to focus on increasing oilseeds and pulses production as the country is still dependent on imports to meet domestic demand.