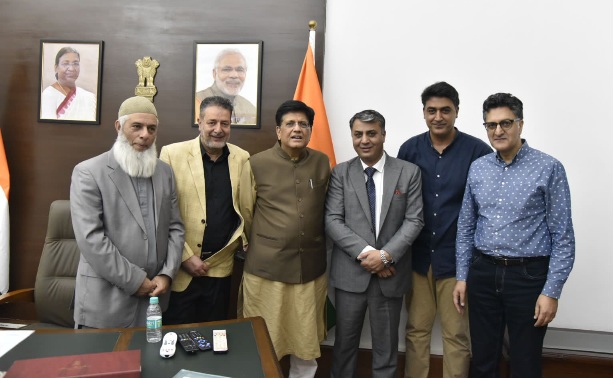 Srinagar, March 24: In a major push towards finding solution to long pending challenges facing various economic sectors in J&K, a delegation of the Kashmir Chamber of Commerce & Industry (KCCI) lead by its President Javid Ahmad Tenga held a meeting with Union Minister of Industry & Commerce Piyush Goyal at his Parliament House office today.
KCCI raised several pressing business issues with the Minister with  handicrafts sector in general and shawl & carpet industry in particular, a spokesperson of KCCI told Ziraat Times.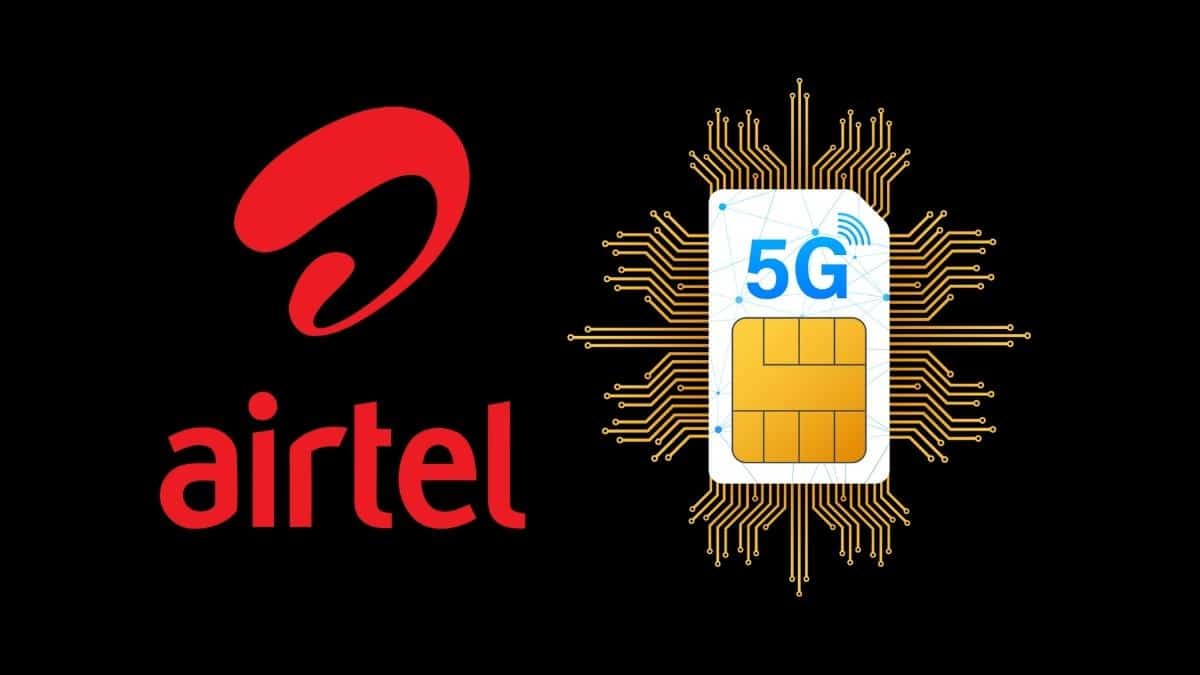 KCCI appraised  the Minister about the huge export potential of Pashmina and other valuable items which if given due patronage is estimated to cross export figure of Rs 2000 crores in next 3-4 years. The Minister was specifically apprised about the problems faced by Pashmina shawl exporters at customs who confuse Pashmina guard hair with shreds of Shahtoosh as a result of which export consignments are stopped and legal action taken against them. The Commerce Minister's attention was drawn to the fact that only 2 testing centers at Dehradun and Kolkata are available at present which take indefinite time to test whether the Pashmina shawl has a mix of any banned content. The delay thus caused result in cancellation of export orders as a result of which exporters are subjected to huge loss, KCCI highlighted.
It was brought to Commerce Minister's notice that the reports from Dehradun & Kolkata Testing Labs differ, which often creates confusion. It was therefore suggested by KCCI that in case of "Inconclusive Report" the seized consignments should be cleared and any action taken against the exporters withdrawn forthwith.
According to the spokesperson, the Commerce Minister issued on the spot instructions to Union Commerce Secretary for the following –
1) Establishing latest Pashmina Testing Labs with DNA Testing facility at Craft Development Institute, Srinagar and another at Delhi to ease out the problems faced by Kashmir Pashmina exporters.
2)The Commerce Minister assured to look in to the possibility of putting Pashmina and other valuable handmade products under any other HSN Code attracting better incentives.
3) The Union Commerce Minister issued on the spot order for establishing Inland Container Depot (ICD) at Srinagar to facilitate exports and horticulture products.
4) The Union Commerce Minister agreed with KCCI proposal of undertaking Marketting Study Tours particularly the carpet export which has hugely suffered in recent times
5) The union Commerce Minister agreed with the proposal of establishing a corridor for transportation of fruits as part of Gatti Shakti .
5) The Union Commerce Minister agreed with KCCI fears about Iranian apples affecting local apple sector badly. He said it was a matter of concern.
The President KCCI and his team profusely thanked Commerce Minister for his understanding and quick positive response on most of the issues raised by it, the spokesperson added.
The KCCI delegation is scheduled to meet the Union Minister of Forest & Environment Bupinder Yadav & Minister for Civil Aviation Mr Scindia during their visit.
Following are the key issues raised by the Chamber during the meeting:
HANDICRAFTS SECTOR:
Establishment of Pre-export Pashmina Testing Lab at Srinagar where over 95% Pashmina is manufactured. And the certification done at the proposed Lab be made mandatory for the Customs to accept for clearance of export consignment to avoid seizure and delay.
Reduction in GST rate on Handmade Kashmir Pashmina Shawls was discussed in the meeting.
Introduction of a separate HSN Code for Pashmina and other Value Added
Shawls:-
Union Commerce Minister was apprised about the anomaly of Pashmina and other Handcrafted shawls, Stoles, Rumals etc having been included Under HSN Code 6214 which is capped at Rs. 438/- for Drawback at Rs. 438/- per piece and qualifies for drawback of Rs. 35/- per piece only even if the value of the shawl is Rupees 100000/- or more. The irony is that it takes a value added shawl anywhere from 6-12 months to produce but the incentive is negligible.
2. DOOR TO DOOR EXPORTS:-
Door to Door exports form Srinagar Airport is put in practice to help cut delay in serving the export orders. An express cargo clearance Terminal D2D thus established exports will also help floriculture/horticulture exports at the same time.
3. PARTICIPATION OF KCCI MEMBER EXPORTERS IN NATIONAL/ INTERNATIONAL EXHIBITIONS/FAIRS :-
The exports of Kashmir handicraft items has witnessed a steep fall during past few years due to various International and local events including Covid 19. It resulted in failure of showcasing of Kashmir Handicrafts in International markets due to non participation of Kashmiri Handicraft exporters. There is a dire need for exporter's participation of in such fairs/fairs/events to showcase their new product and also to acquaint themselves of future fashion trends.
4. DECLARATION OF HANDICRAFT VILLAGES IN KASHMIR:
The Government of India has declared Kanihama village of Budgam District as Handloom Village in view of dense production of Kani Shawls/Pashmina and other handicrafts items in this area. There are sufficient number of Artisans in the area associated with this craft. The decision of the central Government has impacted this village a lot and has become inspiration for other areas of the region.
Similarly, the North belt of Kashmir region is dense in Production of renowned handmade silk Carpets which is a very sophisticated and valuable product famous all over the world and has a very important role in Indian Carpet Industry and its exports. The dense area may be identified and may kindly be declared the carpet village.
5. EASTABLISHMENT OF ICD
KCC&I has for long been demanding the establishment of Inland Container Depot (ICD) at Srinagar to facilitate the movement of export cargo it has become more important in view of growing international demand for Kashmir Handicrafts, Horticulture / Agriculture / Floriculture produce. Your Hon'ble self is aware of the potential for the growth of horticulture sector from present 10000 crores to 25000 crores which will substantially add to the SGDP with its trickle down effect to remote corners.
5. MARKET STUDY TO MIDDLE EAST/ USA:
With a view to promote Exports of Handicrafts and other sectors the Kashmir Chamber of Commerce & Industry proposes to conduct Market Study Tours to Middle East Countries/ USA and other countries in near future. Accordingly it is requested to kindly grant necessary sanction for the same under the available related schemes of the Commerce Ministry.