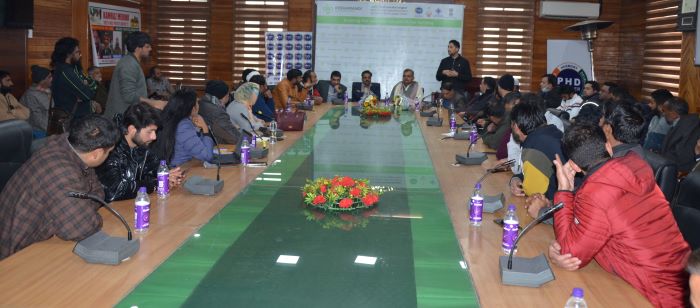 Srinagar, Nov 18: The Central Wool Development Board in association with PHD Chamber of Commerce & Industry Kashmir Chapter Expert Committee on Agribusiness Empowered Committee, led by Vicky Shaw Chair PHDCCI Kashmir, in collaboration with Directorate of Sheep Husbandry Department Kashmir and Wool and Woollens Export Promotion Council held an Interactive workshop today on marketing linkage for Wool growers of Kashmir. The first ever initiative was made for Wool growers of Jammu & Kashmir by Central Wool development Board and PHDCCI that roped in Bangalore based Company, Resha Mandi who are Digitizing natural fibres supply chain with tech interventions, the Company is going to develop the marketing linkage and e-model for providing forward-backward linkages for wool growers of Jammu Kashmir, a press statement issued to Ziraat Times said.
The Workshop was attended by more than 50 Wool growers from Kashmir and the prominent persons who graced the occasion was G.S.Bhati (IRSEE) Executive Director-Central Wool Development Board as Chief Guest and Guest of Honour was Shri Romesh Khajuria, Chairman Wool & Woollens Export Promotion Council.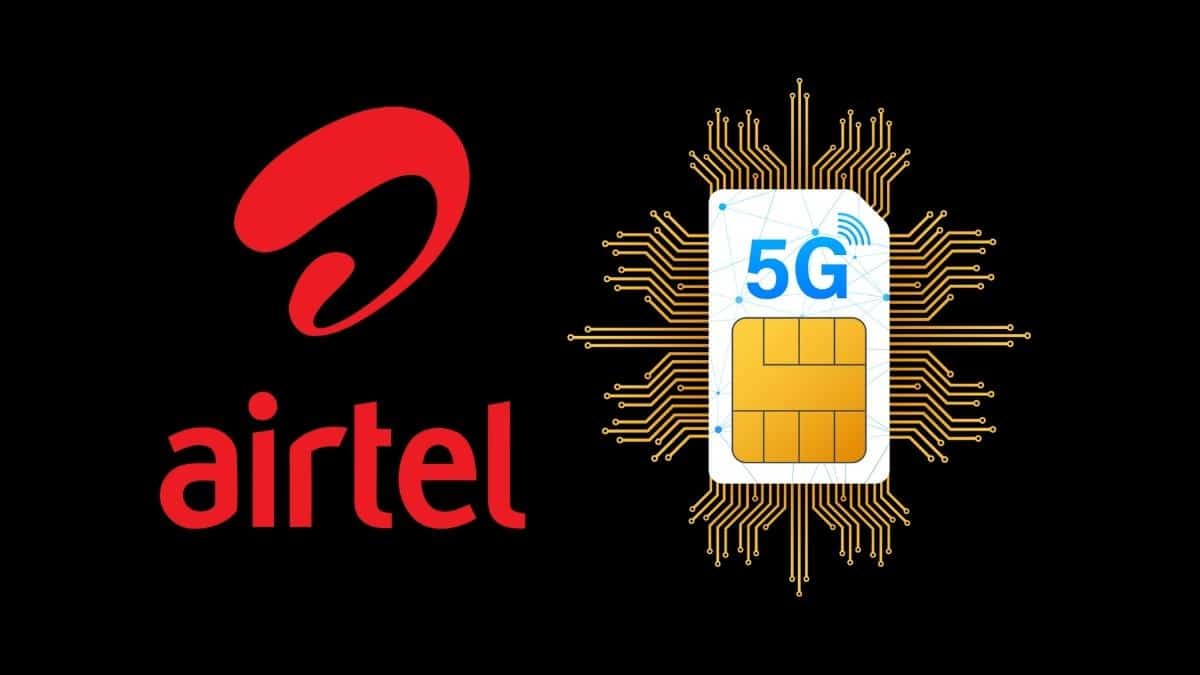 The event was also graced by dignitaries – Dr Imran Technical Officer Sheep Husbandry Kashmir and Dr Basharat Joint Director Sheep Husbandry Department, Bilal Kawoosa General Convenor PHDCCI, Ubair Ahamd- Convenor Agriculture and Agribusiness Committee of PHDCCI, along with Co-convenor's Fayaz Ahmad Bhat and Nasir Rather attended and deliberated in the session. A detailed presentation on the model of Resha Mandi was presented by Kshitij Kuthiala AVP – ReshaMandi, Davesh Pratap Singh Sr Vice President Operations Resha Mandi interacted with farmers and got the firsthand information about the plight of wool growers and challenges ahead for creating sustainable eco-system for Industry and growers with promising prices for the wool.
Speaking on the occasion Shri G.S.Bhati (IRSEE) Executive Director-Central Wool Development Board said that the Central Wool Development Board has been pursuing the wool growers to reform and explore their respective Wool Marketing linkages in order to foster a more conducive and competitive environment which not only incentivize the farmers through effective modern marketing linkages but will also provide sustainable and reasonable rates for growers. We have motivated and encouraged the ReshaMandi to come and invest and explore this sector in J&K and in future we are planning to bring more such tech companies that will provide direct access to market linkages for our growers and further he added that I am thankful to PHDCCI and Sheep husbandry department who on a very short notice organized this Interactive workshop with wool growers of Kashmir.
Romesh Khajuria, Chairman, Wool & Woollens Export Promotion Council (WWEPC), Ministry of Textiles, Government of India said that we lack a market platform for wool farmers and tribal population involved in rearing animals for wool. He said that since 2019 market is not provided to wool farmers resulting in great financial loss to approximately two lakh families, who are engaged in animal rearing for wool and its by-products. Khajuria said that wool grower farmers are not able to sell a kilogram of wool due to lack of market linkages. He said that through ReshaMandi like Initiatives the raw wool could be additional sources of income for wool grower's farmers and tribal population of J&K. He apprised the audience that Wool & Woollens Export Promotion Council is collaborating with UT Government for complete in-house wool processing facility in J&K.
Earlier the General Convenor of PHDCCI Bilal Kawoosa presented in his welcome address highlighted the various issues of Wool growers and set the tone for further proceedings of Workshop, Dr Imran Technical officer Sheep Husbandry department made a detailed speech about the various technical and marketing issues that are being faced by Wool growers and he ensured that department will provide full support to Resha Mandi and PHDCCI for exploring marketing linkages for Wool growers of J&K. During the Session the Convenor Agribusiness Committee of PHDCCI Mr Ubair Shah put forward their suggestions to the team of Resha Mandi for taking this initiative further and said that 'It is high time that significant change is brought into farmers lives and by these initiatives they are transformed into successful agri-entrepreneurs, he said. Mr Fayaz Bhat CO-Convenor Agribusiness Committee of PHDCCI presented the formal Vote of thanks. The whole session was moderated by Mr Iqbal Fayaz Jan Deputy Resident Director PHDCCI-J&K
In open session the wool growers and Sheep FPOs presented their suggestions and wool farmers thanked the Central Wool Development Board and PHDCCI that for the first time such a great initiative has been taken to streamline the loss-making wool sector of Kashmir. The ReshaMandi ensured that they will come up with a marketing plan and Linkages with best and fair prices for growers and will develop a value chain as has been developed by them in silk and cotton sectors.