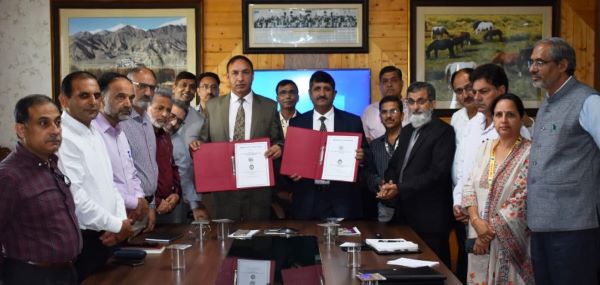 Srinagar, Sept 12: Sher-e-Kashmir University of Agricultural Sciences and Technology of Kashmir and Chaudhary Sarwan Kumar Himachal Pradesh Krishi Vishvavidyalaya, Palampur (HP) Monday entered a memorandum of understanding (MoU) to foster academics and research collaboration between the two institutions for student exchange through joint sandwich and twining postgraduate degree programmes, faculty exchange, joint conferences, seminars and workshops in areas of common interest.
The MoU was signed by the SKUAST-K Vice Chancellor Prof Nazir Ahmad Ganai and CSKHPKV Vice Chancellor Prof HK Chaudhary at a brief signing-in ceremony held at Vice Chancellors' Secretariat. The signing-in was witnessed by Director Research Prof Sarfaraz Ahmad Wani and Director Education Prof MN Khan from SKUAST-K, and Director Research Dr SP Dixit and Dean College of Veterinary Sciences Dr Desh Raj from CSKHPKV. The Director Extension, HoD Fisheries from CSKHPKV, Registrar, Controller Exams, Dean Horticulture, Director Extension and Director Planning and OSD to Vice Chancellor from SKUAST-K were also present at the signing ceremony.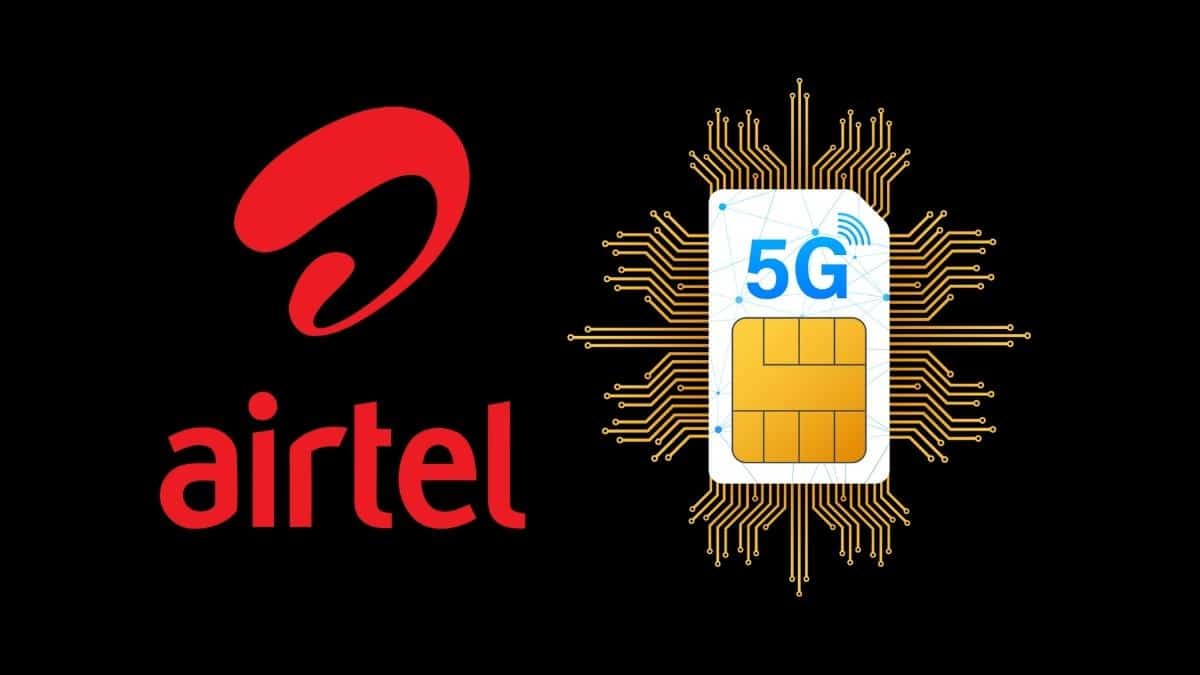 The ceremony was held on the sidelines of the 'National Symposium on Renaissance of Hill Agriculture through Advanced Genetics and Crop Breeding Interventions for attaining Food and Nutrition Security under the Climate Change Scenario' organised from September 10-12, 2022, at the SKUAST-K main campus here.
At the occasion, Vice Chancellor SKUAST-K said the MoU with CSKHPKV is part of a series of such initiatives the university has taken with leading national and international institutions for joint collaborations in student exchanges, joint research and training.
The Vice Chancellor CSKHPKV, in his remarks, said the MoU between the two Himalayan farm universities would strengthen the human and other resources of the two institutions for furthering agricultural education and research in the hill and mountain Himalayan regions.
Under the joint exchange programme, students from both universities will take a residency period as part of their postgraduate degree in another university and vice versa. Besides, SKUAST-K and CSKHPKV will undertake joint research work in areas of mutual interest like Himalayan bio-resources. Faculty members of both the universities will formulate research projects and HRD plans for joint work and will also explore joint sponsored and consultancy projects of mutual interest. For the implementation of joint projects, faculty exchanges and deputations will be also encouraged.
Both the agricultural universities will hold conferences, workshops, and training programmes within the areas of cooperation and share their R&D facilities for furthering the research and innovation in the high-priority areas of agricultural research and technology fields.