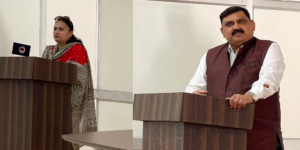 Srinagar, July 1: J&K Branch of NIRC of ICAI, Srinagar Representative Office of ICAI celebrated the 74th Chartered Accountants Day on 1st July 2022 in Srinagar.
The members of the Chartered Accountants of India gathered at ICAI Bhawan, BSNL Wideband Office, Srinagar where the event was held, a spokesperson told Ziraat Times.
The function started with a welcome address by senior member of the fraternity CA. Shailza Wazir. M.P. Singh, IRS, Principal Commissioner Income Tax was the Chief Guest on the occasion. Mr Singh lauded the efforts of CA Professionals in ensuring timely compliances and reiterated the famous saying of former President of India Dr. APJ Abdul Kalam, "CAs are partners in Nation building."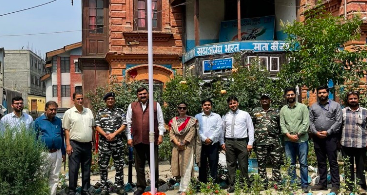 CA. Ayush Sawhney, Treasurer, J&K Branch of NIRC informed the gathering that ICAI is India's national accounting body and also the second largest accounting body in the world. He thanked CA. Mujtaba; CA. Azra Farooq (Co-opted member RO-Srinagar) for arranging the event.
The flag hoisting ceremony was also conducted at the premises in the presence of senior members including CA. Upendra Bhat and CA. Abdul Rashid Dullo. A plantation drive was also held at the RO in which Officers of Income Tax Department, CRPF also participated along with the newly qualified chartered accountants.