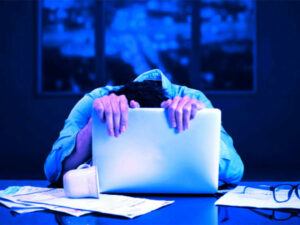 Srinagar, May 22: Widespread concern and anxiety is being expressed across Jammu & Kashmir today about the likely disengagement of scores of Rehbar and NYC job holders and fresh recruitment to the posts. Senior J&K government officials, on the other hand, when reached by Ziraat Times, maintain that the decision was guided by "its desire to end nepotism and ad-hoc recruitment practices and bring in deserving talent and skills to the J&K administration."
As already reported, a J&K administration order issued recently suggested that the government was intending to terminate the services of Rehbar-e-Ziraat, Rehbar-e-Janglat, Rehbar-e-Khel, NYCs and related jobs and is referring these positions to J&K State Selection Board (JKSSB) for fresh recruitment. The government order also suggested that some additional weightage will be given to the existing job holders in the new recruitment process based on certain criteria.
Pertinently, while the administrative order specifically mentioned the above posts, there was no specific information available about the number of job holders who will be disengaged, the date of disengagement and the effective date of recruitment of those being considered for disengagement. While the official communication available in public domain is from the Commissioner/Secretary to the Government of the respective departments to the line department Under Secretary to Government, the exact contours of the re-advertisement process remain unclear.
Pertinently, in February 2020, J&K government had constituted a committee to examine the issues related to Rehbar-i-Zirat, Rehbar-i-Janglat, Rehbar-i-Khel and similar schemes. Headed by the Chief Secretary as its Chairman, the committee was mandated to examine the engagements made under these schemes, including Nehru Yuva Kendra. The committee was asked to examine all the issues arising out of these engagements, current and future financial implication and also the implications of these engagements on the regular organizational structure of these departments besides suggesting a comprehensive approach as necessary. Financial Commissioner, Finance Department; Commissioner Secretary, Department of Forest, Ecology and Environment; Secretary Agriculture Production Department; Secretary Youth Services & Sports Department; Secretary GAD and Secretary , Department of Law, Justice & Parliamentary Affairs were members of this committee.
However, the latest announcement, which observers say has been recommended by the above committee, has created a wave of anxiety among thousands of Rehbar-e-Ziraat, Rehbar-e-Janglat, Rehbar-e-Khel, NYCs and other similar job holders across J&K.
"This announcement has turned our world upside down. It is shocking that after serving in our jobs for several years and having attained upper age limit for all types of jobs, we are being asked to apply afresh, take exams and compete for the jobs", Syed Zainab, a Rehbar-i-Ziraat told Ziraat Times.
Similar sentiments are prevailing among Rehbar-i-Janglaat, Rehbar-i-Khel and  similar other job holders.
Meanwhile, People's Democratic Party leader and former Chief Minister, Mehbooba Mufti, has called upon the J&K administration for the roll back of the order suggesting fresh recruitment to the posts.
Taking to Twitter, Ms Mehbooba worte, "Terminating services of Rehbar e Khel, Janglat, Zirat, NYCs & referring these posts to SSB afresh is a malicious move made to destroy careers of these youngsters by ensuring non residents are given jobs at the cost of locals. LG should immediately rollback this absurd order."
Taking strong exception to the decision on re-advertisement of the Rehbar posts by JKSSB, Apni Party President Syed Mohammad Altaf Bukhari on Sunday observed that such arbitrary orders question the legitimacy and mandate of the successive elected governments in Jammu and Kashmir.
Commenting on the current debate, a senior government official, speaking to Ziraat Times, said that the government has reports about largescale 'malpractices, nepotism and favouritism' in the Rehbar Job Scheme.
While maintaining he had no information about specific contours of the disengagement process, he said that the J&K administration had concerns that lack of merit in the government services had created a situation of 'administrative dysfunction.'
"It is astounding that a lot of people in the government have made it to the system without the basic qualifications and skills required for that job. Consequently, the delivery of government services, their speed and their quality suffers a lot", he said, adding, "it is J&K's people who suffer a development deficit in the end due to this situation."
J&K Peoples Conference party, meanwhile, also denounced the administration's decision to re-advertise Rehbar-e-Janglat, Rehbar-e-Zirat, and Rehbar-e-Khel posts and termed it 'absolutely wrong and unjustified.'
Several former officials, politicians and former ministers, who have propounded the Rehbar Job Scheme, on the other hand, maintain that the recruitments to these posts have been done through legally tenable cabinet orders.
"Legally, most of these posts have been filled up through cabinet orders. All state governments, from time to time, take decisions in the best interests of their citizens. J&K governments in the past have done the same. To say these jobs are illegal and to disengage the job holders is unthinkable", said Abdul Khaliq (name changed), a former official, who was part of the designing process of the Rehbar Scheme.
"It is a clear case of reinstalling merit. Through this process, all we are saying is that let the current Rehbar job holders take a proper exam through SSRB. If they have the required merit, they will make it back to their jobs", a senior government official, requesting not to be named, told Ziraat Times.