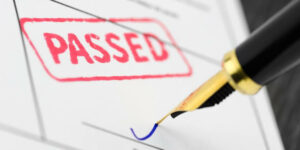 Srinagar, Jan 3: Adam Mohideen from Mattan Kashmir has joined the list of candidates from J&K who have qualified the UPSC civil services exam 2020.
Ziraat Times has learnt that the UPSC declared the reserve list of candidates, who qualified Civil Service exam, 2020, in which Adam Mohideen figures at serial number 3.
Pertinently, the result of the Civil Services (Main) Examination, 2020 was declared vide Press Note  dated  24.09.2021  recommending  761  candidates  in  order  of  merit  for appointment  to IAS, IFS, IPS and Central Services Goup 'A' and Group 'B' against  836 vacancies.
The  Commission,  in  accordance  with  the  Rule  16  (4) &  (5)  of the Civil  Services  Examination Rules, was also maintaining a Consolidated Reserve  List in  order  of merit  below the last recommended candidate under the respective categories.
As sought by the Department of Personnel & Training, the Commission has now recommended 75 candidates which include 52 General, 19 OBC, 02 EWS and 02 SC, to fill up the remaining posts based on the Civil Services Examination, 2020, a press release issued by UPSC said.