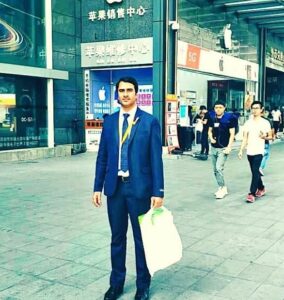 Poonch, Oct 27: Government Degree College Mendhar's Assistant Professor Dr Shakeel Ahmed has been named among top 2% scientists of the world by Stanford University, USA.
"It is a matter of great pride for UT of Jammu and Kashmir especially for Pir Panjal region that Dr. Shakeel Ahmed has been named among the top 2% scientists (rank-462) of the world in the field of polymer chemistry. The database of the independent study has been carried out by Stanford University, USA and Netherlands based publishing company Elsevier BV. Based on single year impact, he is ranked 462 among 10,0162 scientists in the world in field of polymer chemistry", the college said in an official press statement today. 
Dr. Shakeel Ahmed is presently working as Assistant Professor and is well known for his excellent research work in his field. He is only one who has got this recognition continuously for second time and is single one form Higher Education Department who has got this recognition. 
He has published several research publications in area of green nanomaterials and biopolymers for various applications including biomedical, packaging, and water treatment. He has published more than 20 books in the area of polymers, nanomaterials and green materials with publishers of international repute such as Elsevier, CRC Press, Wiley, Scrivener publishing, etc. He is also member of American Chemical Society and Royal Society of Chemistry. He has many honors including "Young Scientists Award" and "Professor of the Year award" to his credit.
"All the staff members including staff secretary congratulates him for achieving recognition world level. Staff secretary of the college Prof. Mohd Akram in his message considered him as asset of the institute and an inspiration for the youth of the nation. Prof. Shokit Hussain, Head Department of Chemistry in his congratulatory message recalls his contribution towards excellence of academics and NAAC accreditation of this institute", the statement added.
Prof. Dileep K. Raina, Principal of this college congratulates and extends best wishes to Dr. Shakeel Ahmed for his hard work and commitment to furthering science.