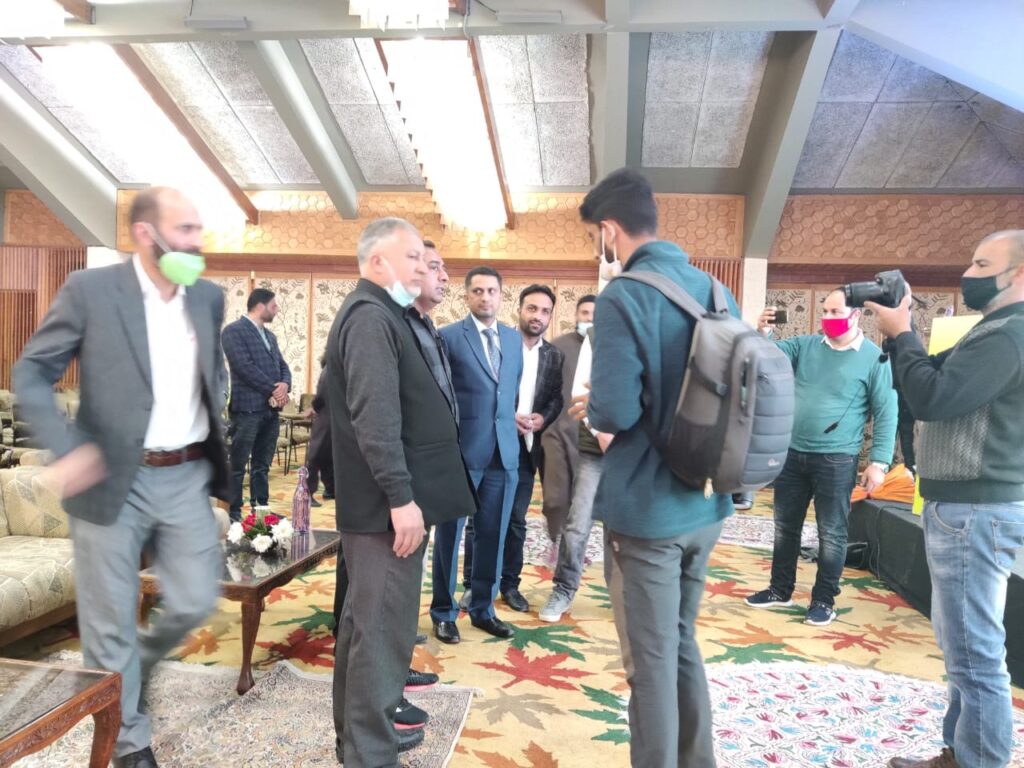 Srinagar: A mega farmer awareness cum education event was held at SKICC Srinagar today, which was attended by senior J&K government officials, orchardists, farmer representatives, research and development professionals and small and medium businesses dealing with farm inputs.
The event was designed to create awareness about optimum farm productivity and use of farm inputs, including agro-chemicals, in a sustainable, productive and economical manner.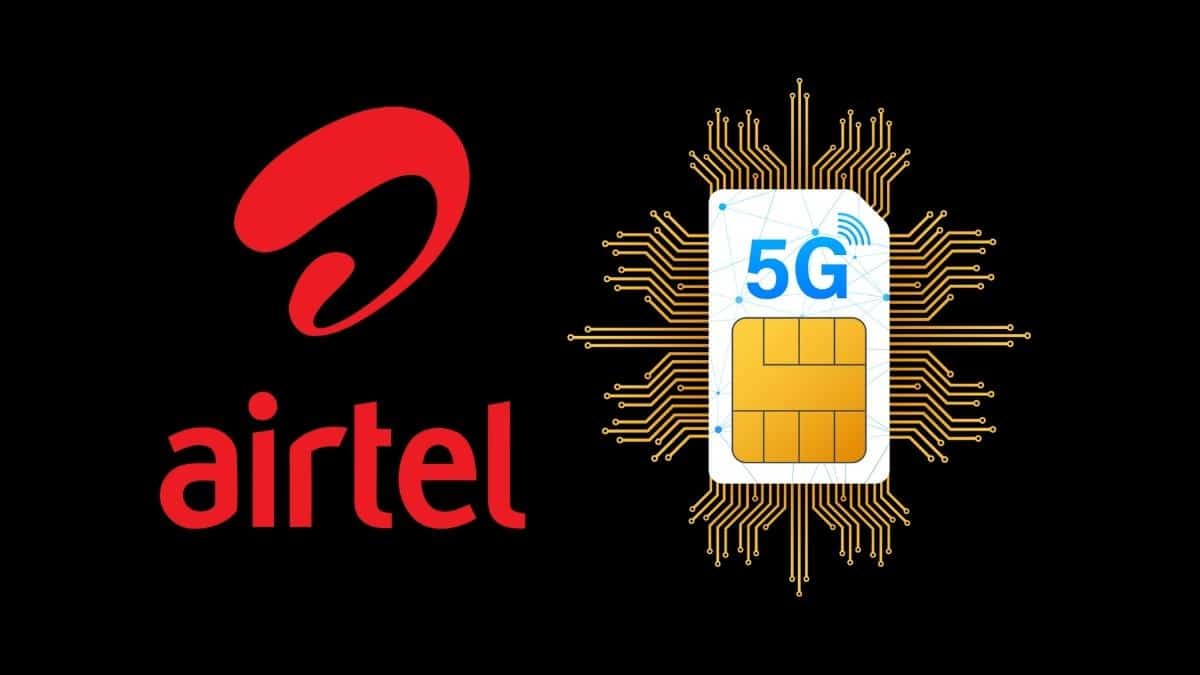 Speaking on the occasion, Naveen Chaudhary, Secretary Agriculture Production Department and Farmers Welfare, Govt of J&K, said that the government had lately taken a slew of policy measures aimed at enhancing the scale of the agriculture production in J&K.
"There is huge potential in the agriculture sector in J&K, and we have set our aim to modernize, introduce greater technologies and encourage value addition for greater farmer income and overall socio-economic development in Jammu & Kashmir. It is important that farmers have the best quality of farm inputs readily available", Mr Naveen said.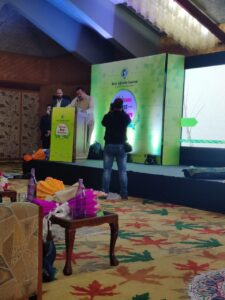 Director Agriculture Department, Chaudhary Mohammad Iqbal, who was a Special Guest on the occasion, was also present at the event.
Director Horticulture Department, Aijaz Ahmed Bhat, speaking on the occasion said that farmers in Kashmir really require mass awareness about how to tackle the challenges of recurring pests and what are the best and sustainable solutions in addressing those challenges. He outlined his department's measures about enhancing productivity in the horticulture sector. He also stressed on the use of proper protective gear while handling agro chemicals by farmers.
Earlier, Vimal Kumar, Managing Director, Best Agrolife company, one of the organizers of the event in partnership with Kashmir-based entities, said that 'keeping in view the last year's scab and other complications in apple orchards in Kashmir, the company has developed a unique mix of ago-chemicals suited for Kashmir's agro-climatic conditions to curb a wide spectrum of diseases for a long duration in a sustainable and environment friendly manner'.
"Even as we have started the company's business in J&K in 2018, farmers have come to recognize us as a reliable and trustworthy partner. We believe Kashmir has huge potential in enhancing productivity in its agri sector, and that the famers here deserve the best at most affordable costs. And that is what we are trying to do in Kashmir. We are seeking to strengthen farmer livelihoods, enlarge productivity and work hand in hand with the farmer community in developing sustainable and environment friendly solutions", he added.
Reflecting on the specific requirements of orchardists in Kashmir's agro-climatic conditions, Rajan Kumar Executive Director, Best Agrolife, said that his company recognizes and understands the needs of Kashmir farmers.
"We work with excellent local partners hand in hand, and we are happy that we are making a positive difference in enhancing the quality of life of farmers in Kashmir", he said.
On the occassion, Owais Janwari, a young entrepreneur who played a pivotal role in conducting the event, and Abdul Majeed also shared their experiences of working on the frontline of farms in Kashmir and provided their tips to the participating farmers. Arvind Jain, DGM Best Agrolife, also spoke on the occasion.
Best Agrolife Limited is a BSE listed company incorporated on 10th January, 1992 in accordance with the provisions of the Companies Act, 1956. The Company is engaged in the business of wholesale and retail trading of agro and agrochemicals products. On 5th May, 2020, the company also acquired Best Agrochem Pvt. Ltd. a company engaged in the manufacture and sale of Agro and Agrochemicals products. The company's focus is on healthy living, sustainable growth and unique possibilities of agribusiness, a statement issued at the event said.
(With contributions from Rafiya Zargar and Tabinda Khan)