Published in print edition: September 30, 2018
Dr Farooq Abdullah in this exclusive interview with Ziraat Times talks about golf, environmental preservation and agro-economy of Jammu & Kashmir
ZT: Thank you for taking the time to talk to us, Mr Abdullah. At the outset please tell us about how and when you started playing golf?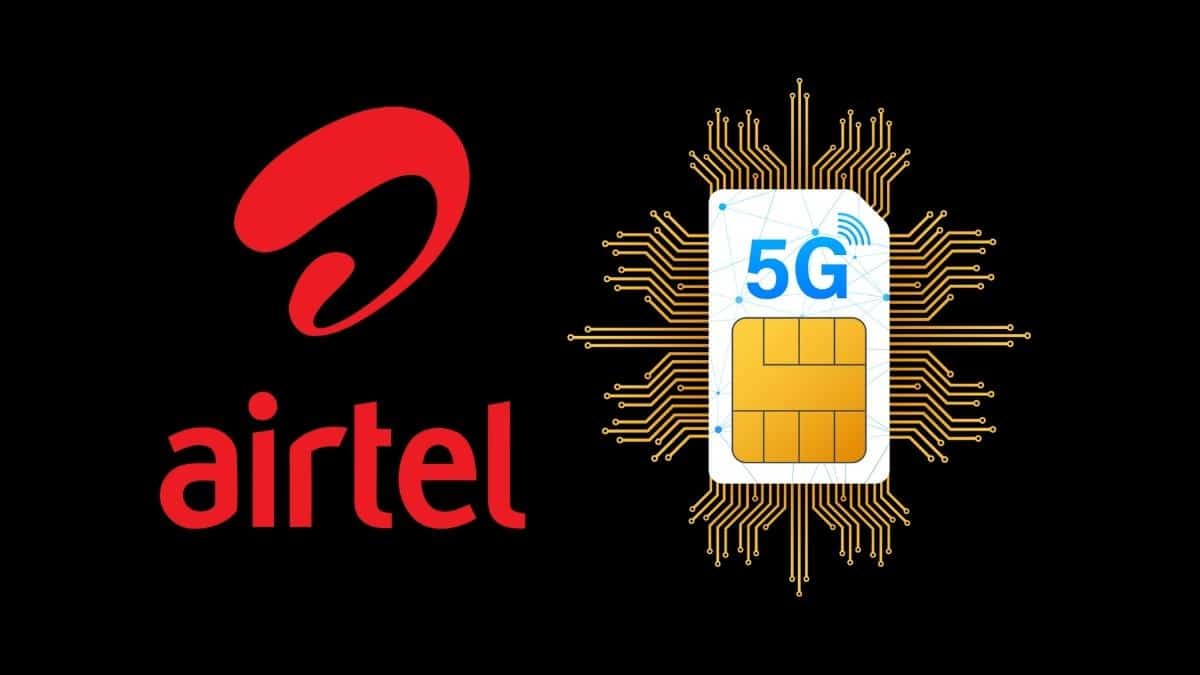 Dr. Farooq: I started playing Golf at a very young age. I must have been 13 -14 years old. [It was] My uncle Ghulam Qadir, he was the one who started me off. Then I used to play on and off. When I joined Medical College I could not continue with it. After that I went away to England where I had an opportunity to serve in the hospital and also play this game. That's how I started it off.
ZT: How has golfing evolved in Kashmir? It seems it is the British who introduced it in South Asia and Kashmir as well. How did the locals get interested in it?
Dr Farooq: There is no doubt in that golf was started in Jammu & Kashmir, particularly in Kashmir, by the British. The first golf course in Kashmir was the Kashmir Golf Club, and the second most important golf course was in Gulmarg, because of many of the English people used to come from Rawalpindi and many of them would not come to Srinagar. They used to come to Gulmarg and play there. Nowadays that site is used as golf course as well as for skiing.
The main golf course that we built in Kashmir afterwards was the Royal Spring Golf Course. It was started in my father's time. God bless our old chief secretary Aga Muzaffar. He became Ambassador of India to South Korea, he got their help and South Korea gave the landscape plan for golf course at the place where it is today.
Then in my father's time it could not be taken up. My father took up the construction of the convention complex and all the requirements of the convention complex, including the hotel so that people, especially the business people, could come to Kashmir and this place could become the centre for international-level debates, discussions and conventions.
Sports was essential for the people at that time who used to come here. So I took over the development of the golf course, but the basic idea was from the Sher-i-Kashmir.
When I started in 1990s, I must say, we had faced great difficulties from the then Governor, who wanted to convert this into a city forest.
We felt that instead of just keeping it like this, golf course could be much better as we thought that attached to the convention centre it would give boost to the convention centre as well as sports. We started work for its development, the Governor sahab tried to obstruct it as much as he could, but by the grace of God we got a man from America, Robert Jones, here who developed up whole thing and started building this course. It is ready and now people appreciate and think it is finest golf courses in Asia.
We now want to set up Golf academy which would help our young boys and girls from schools and colleges, and other golfers as well, to learn golf. And help not only those who can play in the country but also internationally so that they could bring laurels for the state of Jammu & Kashmir. I wanted to develop it last year, but the government of that time was not happy that Farooq was doing this thing. But Insha Allah we will take that up and complete that part also.
ZT: J&K golf clubs are undoubtedly one of the best in the world in terms of their scenic beauty. But yet we don't attract the best of the golfers. Is it only the political and security situation that impedes their interest in Kashmir, or the quality of our turf management and golfing services?
The problem with the today's golf courses is management. But the management cannot be done by those who don't understand neither the grass nor temperature changes or fertilizers to be used in the golf courses.
Long time ago there was a suggestion to the previous government that there should be golfing authority to look into affairs of the golf courses which have been built with a lot of expenditure in Jammu & Kashmir, whether it is Royal Springs Golf Course or the Gulmarg Golf Course or the Pahalgam Golf Course or the Sidhra Golf Course. All that these courses need is technical management.
For that, I wrote to the Governor of the day requesting him that a committee must be made who will look into the affairs of the golf courses, otherwise the money is being wasted. I suggested to him that three good golfers from the state and two officers of the state who play golf and the vice chairman who knows golf, and the governor will remain the chairman of this committee. Nothing has happened as yet. I hope that action will be taken on this.
At the same time, I suggested that management should be from the person who understands golf course… who knows the management of golf courses. And I suggested a name, thereby we would have been able to save crores of rupees spent on these courses.
Even the Ladakh golf course, which is at 12,000 feet height, has to be looked after. So all these courses need management of modern thinking persons. If we won't have that proper management we won't be able to save these golf courses.
So, it is important that if we want to save these golf courses, as it is one of the important activities of tourism, we need to act. Lot of foreigners come to play golf, golf has become an important factor in tourism sector. It also promotes health thereby you are able to keep your health. We must have courses where people are happy to promote tourism. We have nothing but tourism in the state. God has given us a good weather which we must utilize in this thing.
ZT: Sidhra golf course in Jammu seems to be becoming a favorite golfing spot at least in the winter season. How do you see that golf course?
Dr Farooq: Sidhra Golf Course was made because Jammu didn't have a golf course. They did have golf courses but they were developed by Army. Earlier they allowed civilians to play but later they stopped. It was Ghulam Nabi Azad who developed the Sidhra Golf Course. It has become an attraction for tourists in Jammu and also during Durbar Move people play there which is a good thing.
ZT: There is a perception that even as Kashmir's natural environment is one of the best in the world, our tourist infrastructure is quite poor. Do you think so?
Dr Farooq: As far as Kashmir's environment is concerned, with God grace's Kashmir still remains to be unpolluted as other cities of the country are. Kashmir still, undoubtedly, is the least polluted areas of the world. That is why we didn't allow any such industry to get in which will pollute our atmosphere.
We should have industries which have least pollution. We need to develop floriculture, horticulture, apiculture, pisciculture, as these sectors don't create pollution. We should encourage activities which won't pollute our environment and add value to our economy.
One of the reasons why the SKIMS was established was that it was an idea to treat our people and also treat foreigners who would come to enjoy Kashmir's natural beauty. Unfortunately, due to militancy that thing could not happened. Once there is peace we hope people would come for medical treatment and also enjoy beauty of Kashmir.
ZT: How do you see Kashmir's natural environment today? It seems there is a lot of haphazard urbanization. Our land use policies are not working. What do you think needs to be done to preserve Kashmir's natural environment?
Dr Farooq: Over the years, forest have been cut very drastically by people. This is our green wealth. When militancy came in, it further added to massive damage to our forests. Some people didn't realise this is what would save us. Some people thought freedom has come and they thought they could do whatever they want to.
We got help from Norwegian government when I was the chief minister, but unfortunately when next government came in that government didn't take any initiative. But we should save our forests and aware our children about this. But due to militancy that movement has died down.
ZT: Zabarwan mountain range in recent years seems to have witnessed a natural regeneration of forest cover. Do you agree? What do you think we should be doing to do the same with other areas in the state that have experienced similar challenges?
Dr Farooq: If you see Zabarwan range forest it has witnessed regeneration of forests due to protection. But people have transgressed into forest areas which must stop. You should also write about this in your columns, highlighting the importance of environment. Present government must introduce in schools lesson regarding environmental protection.
ZT: Based on your golfing experience around the world, how do you see our golf courses in J&K?
Dr Farooq: I have been to many places and played golf there. I call tell you, our golf courses are among the finest golf courses in the world. Kashmir Golf Course, the oldest we have, is coming up well as well. We should be grateful to J&K Bank for improving Kashmir Golf Course.
ZT: We get to see few number of females playing golf. Do you think there should be more participation of females in the game? And what should be done if we need to encourage them since there is no female name in the game as of now, like Tiger Woods?
Dr Farooq: It is considered in Kashmir that girls don't play golf. It is somewhat a fact that there are only few girls who play golf. One of our promising female golfers is doing well. We will try to promote her so that she could achieve heights. In few years you will see more and more females playing this game.
What are your thoughts about Ziraat Times as a start-up in J&K's agro economy?
It is a new newspaper, I have read it. It is a good initiative. I hope you keep on highlighting our problems – problems of horticulture, pisciculture, floriculture, etc.
Kashmir could become a place from where huge amount of flowers can be exported to India as well as to Arab Countries.
Also I want you to highlight issue of spurious chemical being sprayed on fruits, spurious chemicals sprayed on apples, etc. They are simply destroying our apple industry. This needs to be fought bravely.
Your newspaper will grow. You will have to focus on the issues of farmers. The more you project the farmers, their work, their innovations, their challenges, your paper will grow as well.
ZT: Thank you very Dr Abdullah for speaking to us. It has been a pleasure.
Dr Farooq: Thank you very much